Sometimes I think my kids would eat just about anything that comes in a wrapper.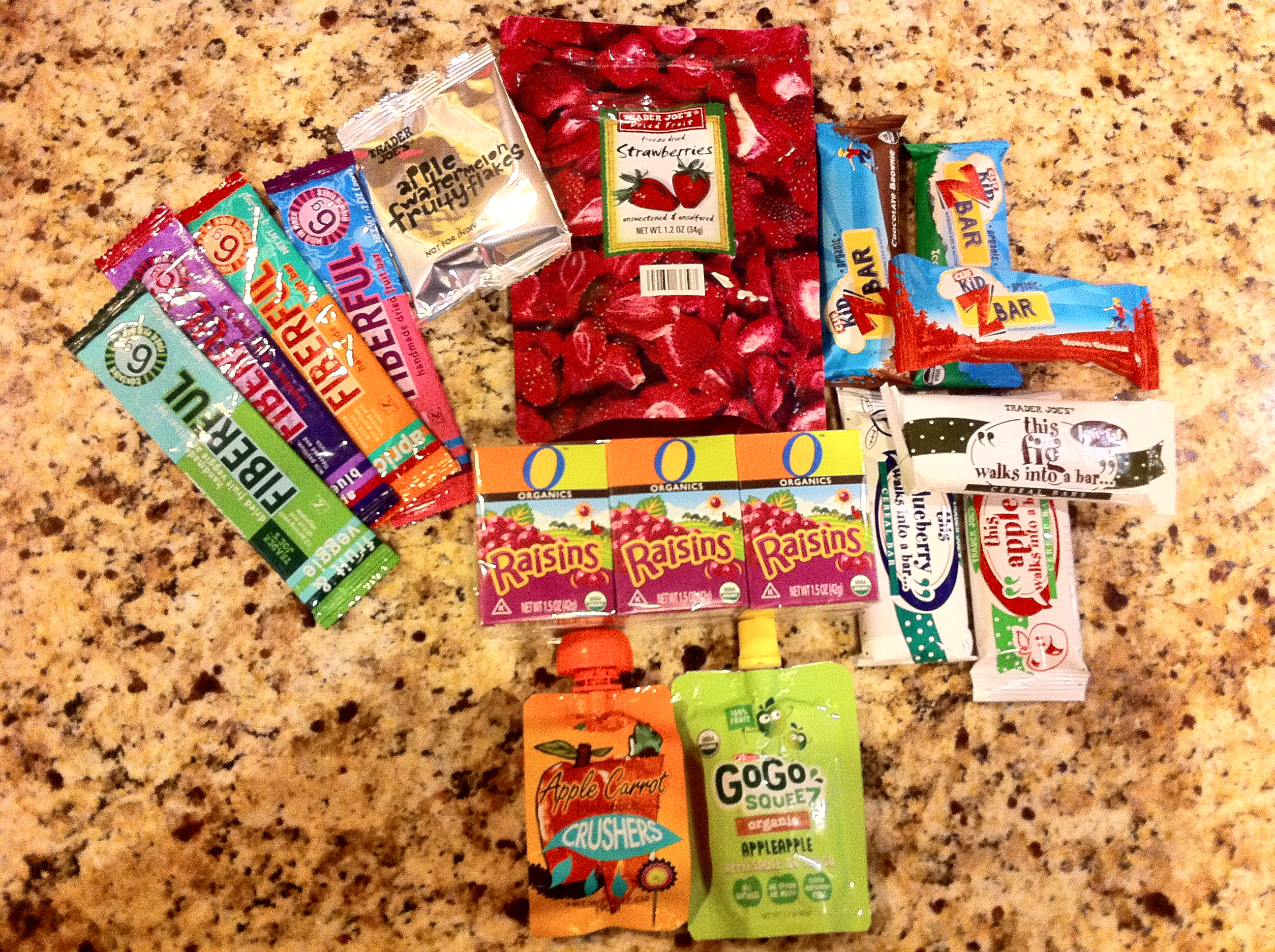 Granola bars, raisins in a box, fruit leathers, applesauce squeezer packets, Cheerios, etc.  I think if you wrapped a green bean in a colorful, crinkly wrapper the kids would be all, "Ohhh.  Cool.  I want THAT for my snack!"
My goal for the past 6 months has been to make sure my kids eat less foods from wrappers and more fresh foods when we're out and about.  So I guess I'm writing an accountability post today to let you know the status of my work.
Eating fresh is pretty normal for us… when we are ACTUALLY AT HOME. (I've posted before here about how and why healthy foods are a priority for me.)  Eating on the go is where I used to let things slip a little.  And honestly, we are on the go a lot!  Too much to let it slide like I had been.  The kids are in schools, various classes, sports, we are often at the library, exploring new parks in the area, visiting friends, etc.  So we eat in the car quite a bit because of our schedule and lifestyle.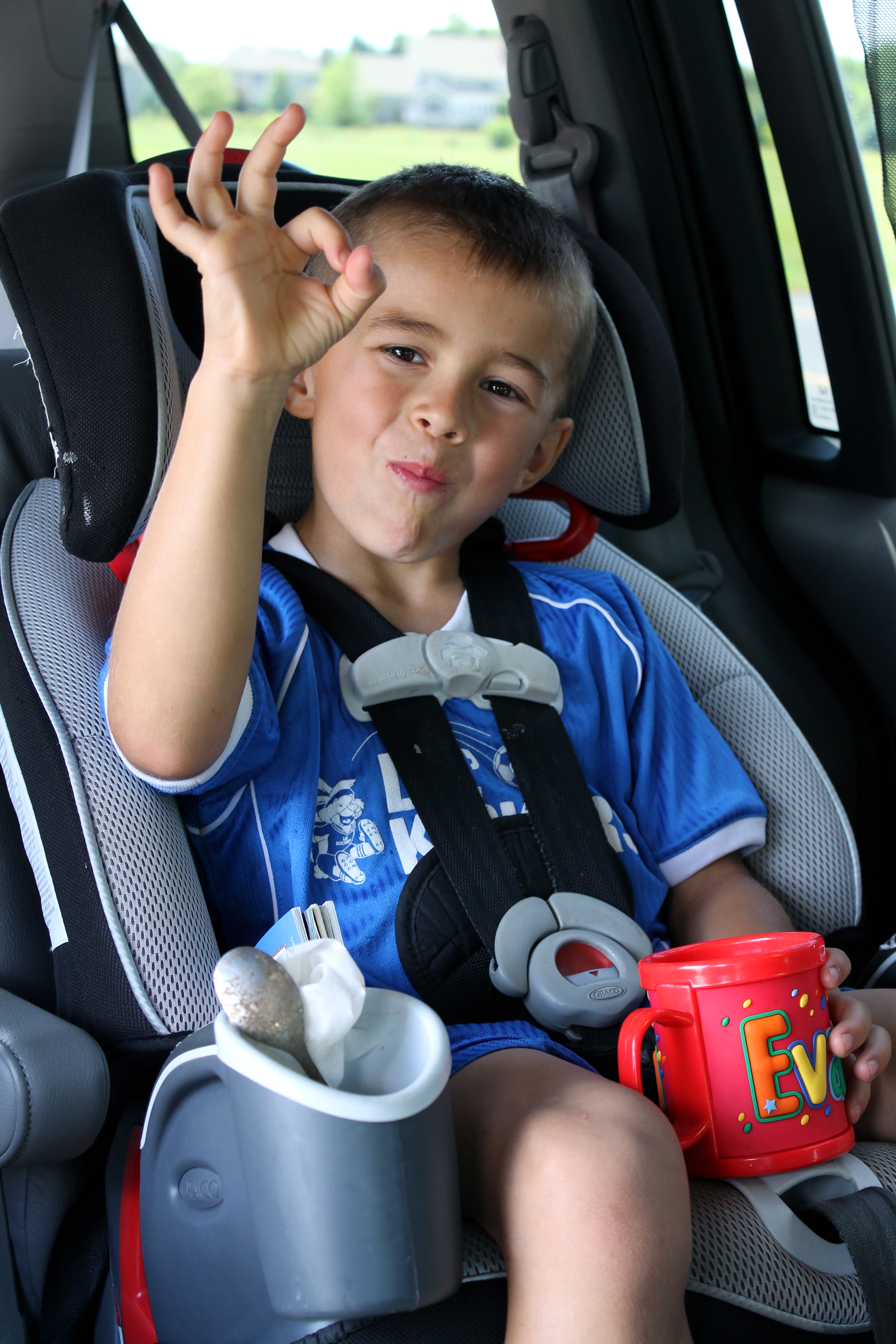 I knew it would take me a little more time and planning ahead, but I have been making it a priority to set up some ways to get more fresh foods into our on-the-go rotation.  And it has gone pretty well.
Sometimes, I've taken the easy way out and grabbed some of the easiest options on our way out the door… things that require no prep/planning on my part – like bananas, apples, dried apricots, carrot sticks, etc.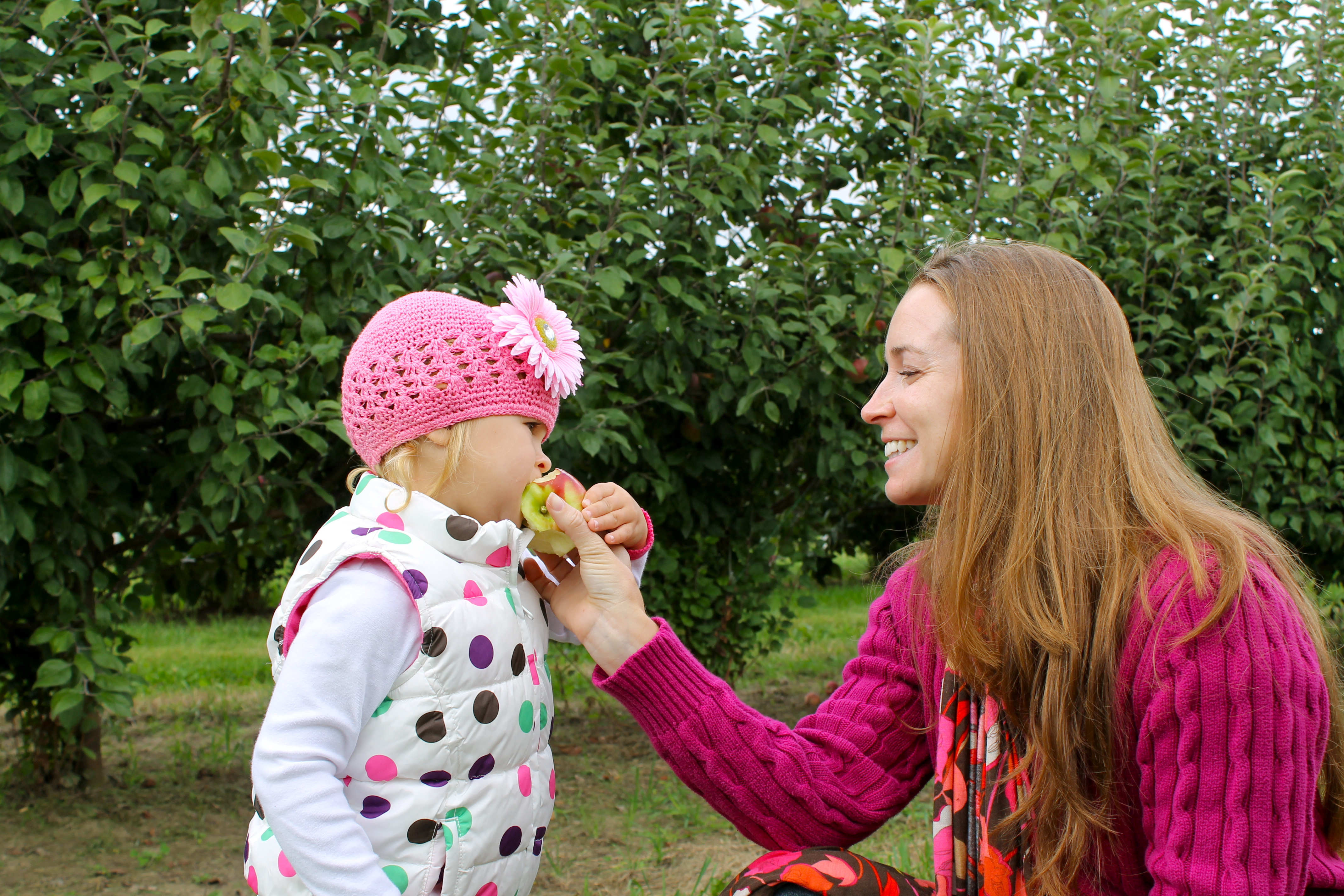 Other times I've gotten creative with coolers, ice packs, and containers to make sure our car snacks are nutritious.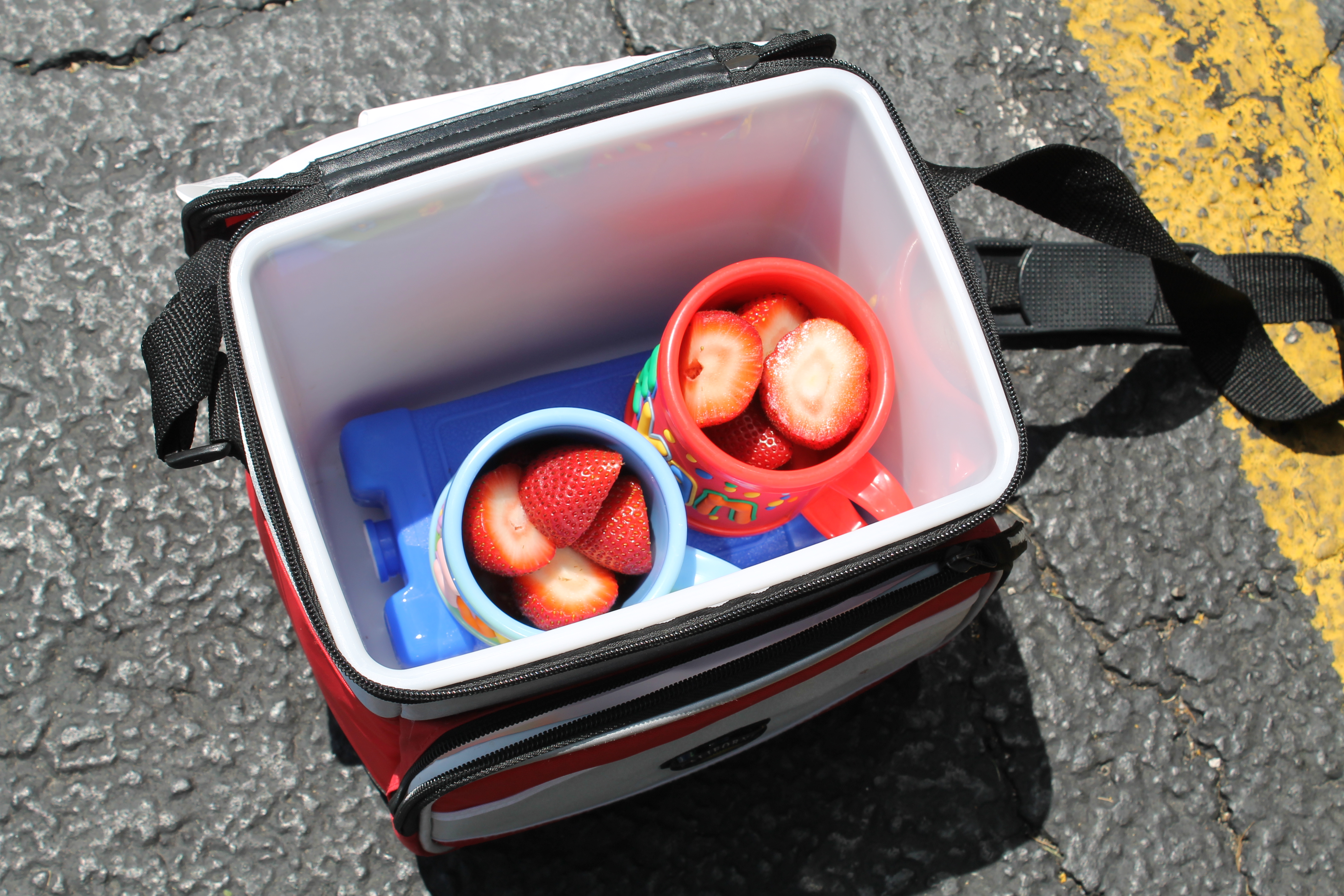 I repurposed the old "snack trap" cups from the toddler years, popped off the lids and turned them into a snack holder.  Works really well for car rides!
Veggies and a dollop of hummus: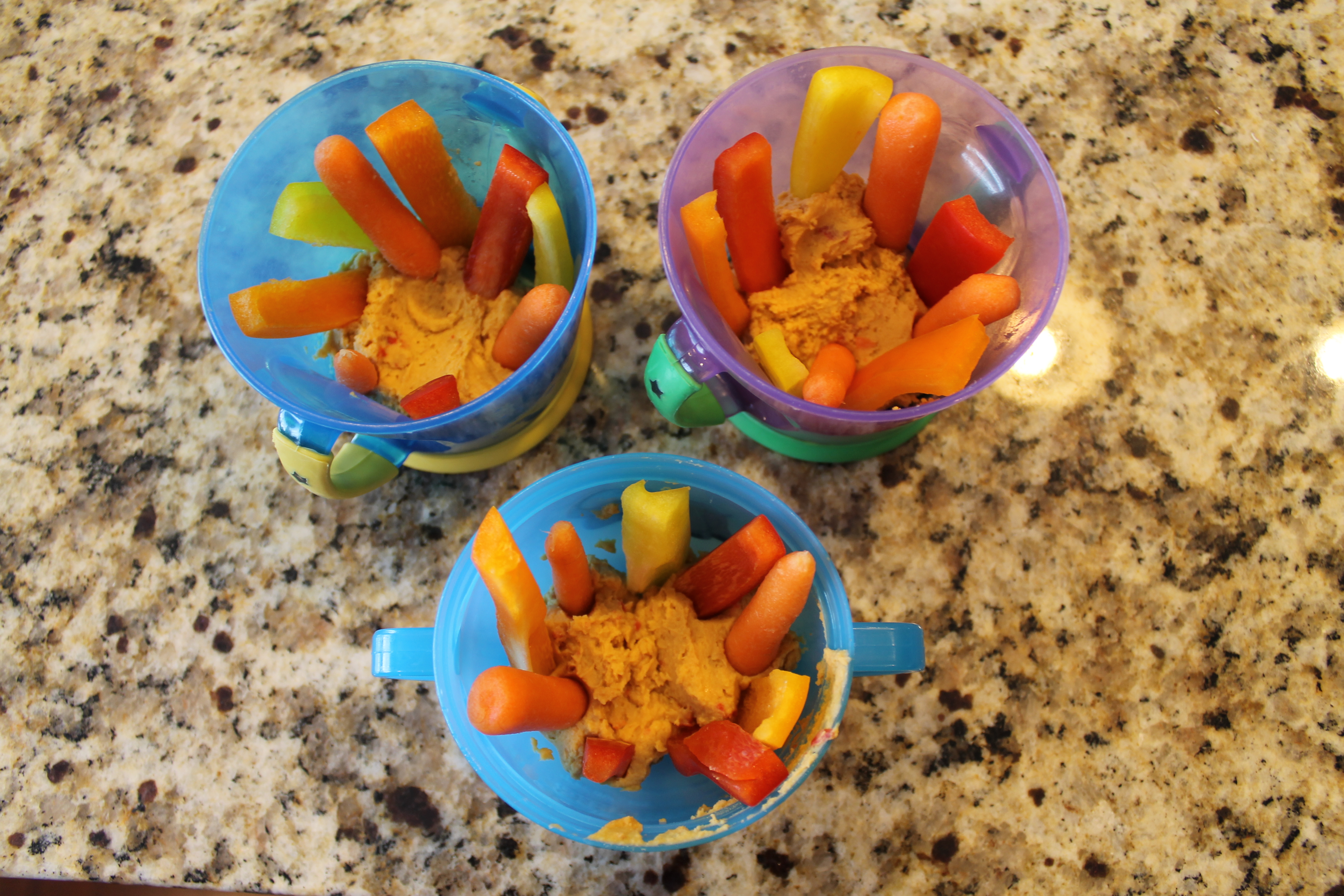 Strawberries or other washed/chopped fruits: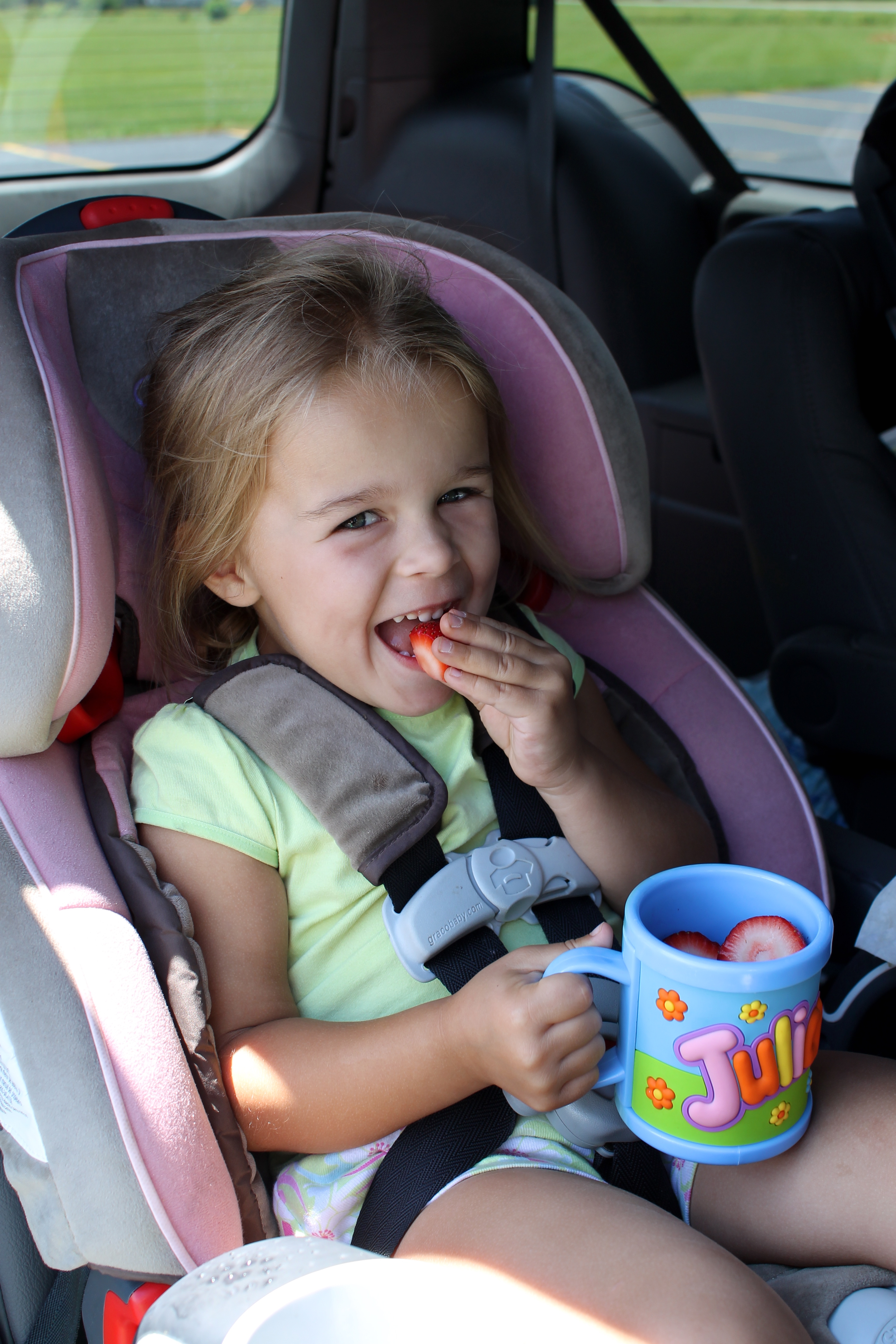 Apples that are sliced (I've learned that while my kids will eat a regular apple just fine, I do notice that if I give them an apple that is already sliced, there is less waste.)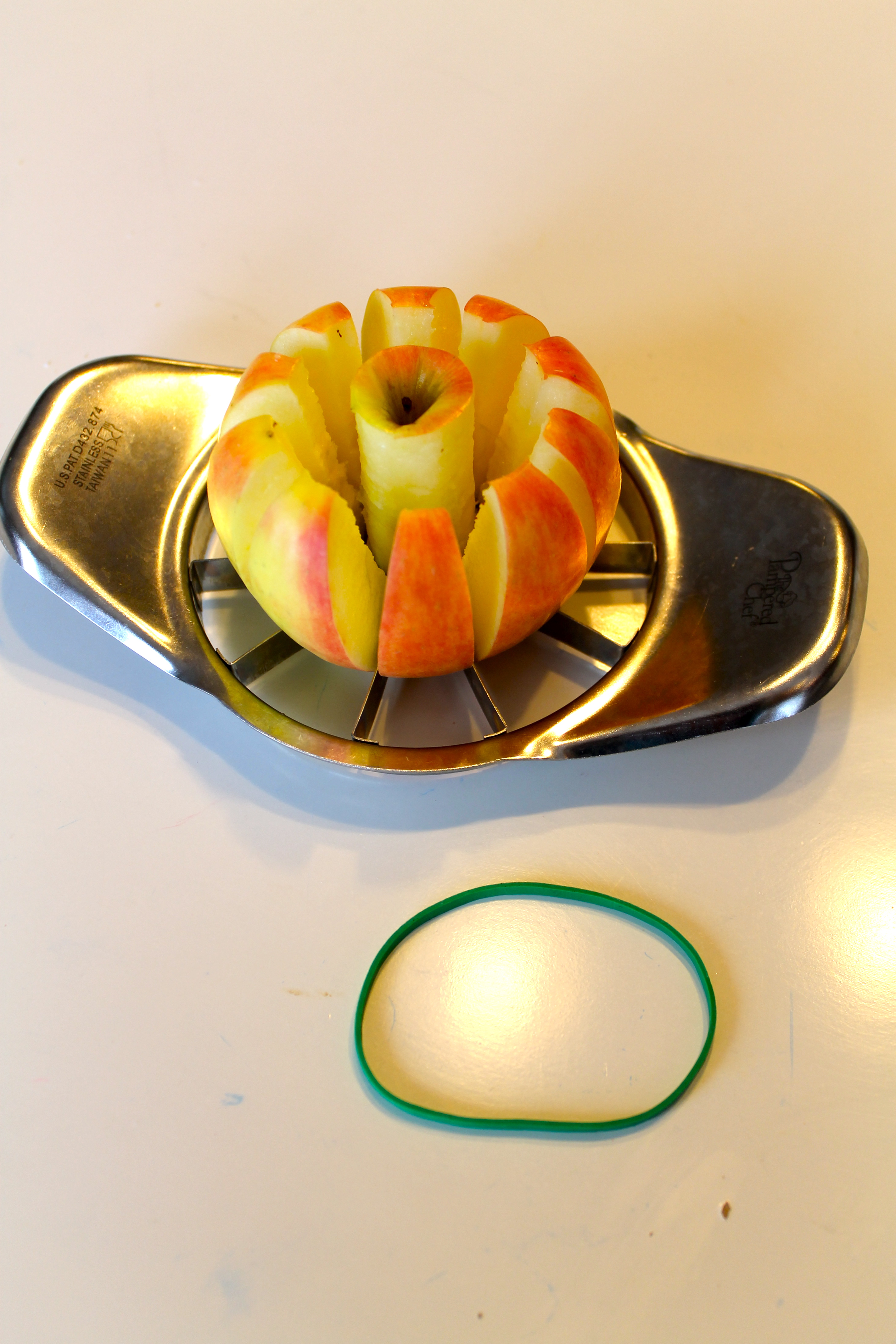 Sometimes I'll put a dollop of peanut butter on the bottom of the cup/bowl with the apple slices if I need them to have a little protein, too.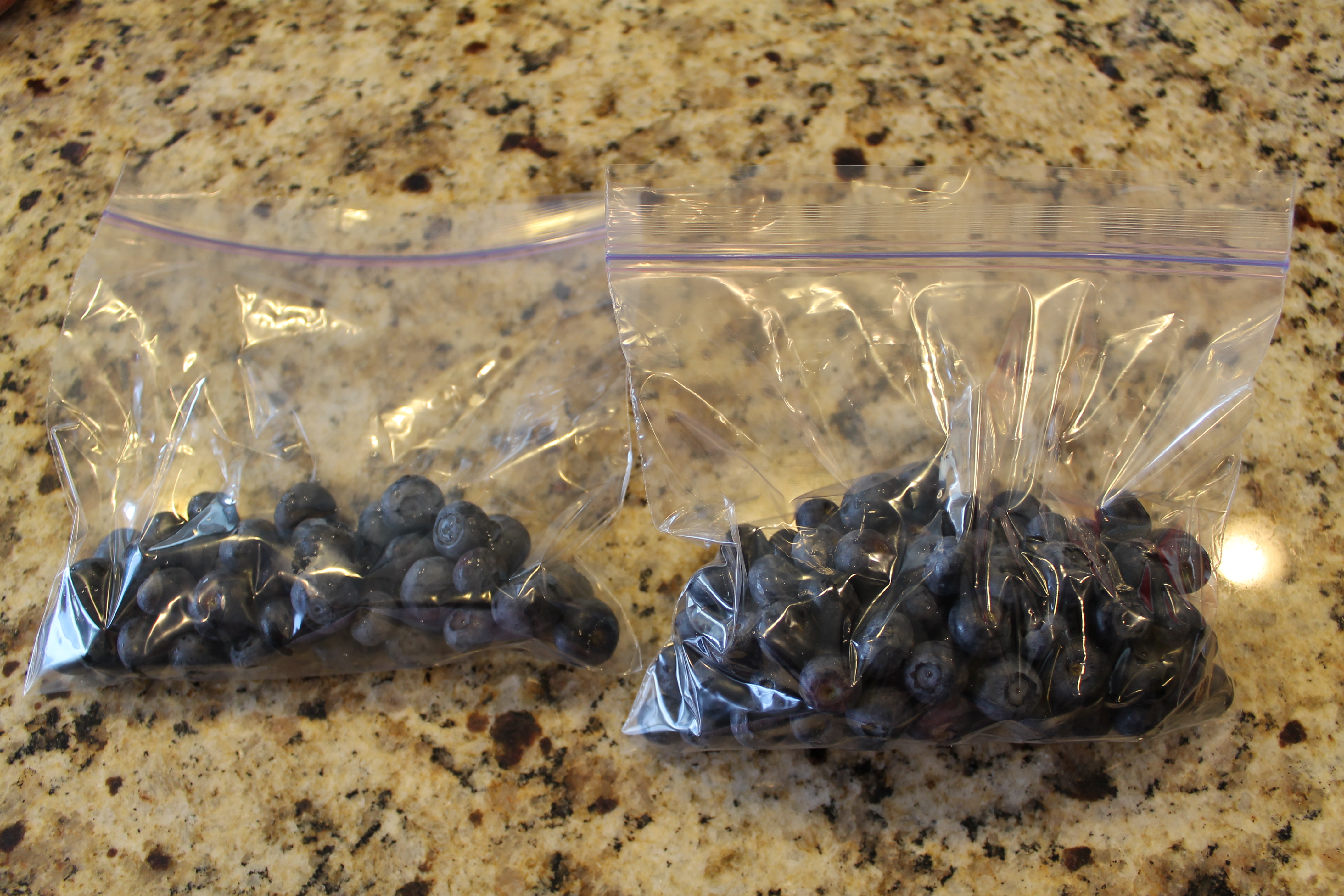 I'm really happy with the changes I've made so far!  While it does take me a few extra minutes before we walk out the door to wash or slice the produce, etc., it is so worth it to know that when we're on the way to ballet, Spanish, the library, etc., my kids are eating something healthy that will give them good nutrition and energy.  We still have all their "wrapper favorites" on hand… because there are situations when a perishable item is going to be a huge pain (like when we'll be gone for the whole day on an adventure I'll often do a fresh snack on the way there and opt for something in a wrapper on the ride home)… but we are making excellent progress.  And that's what Bring Mae Flowers is all about… progress, not perfection!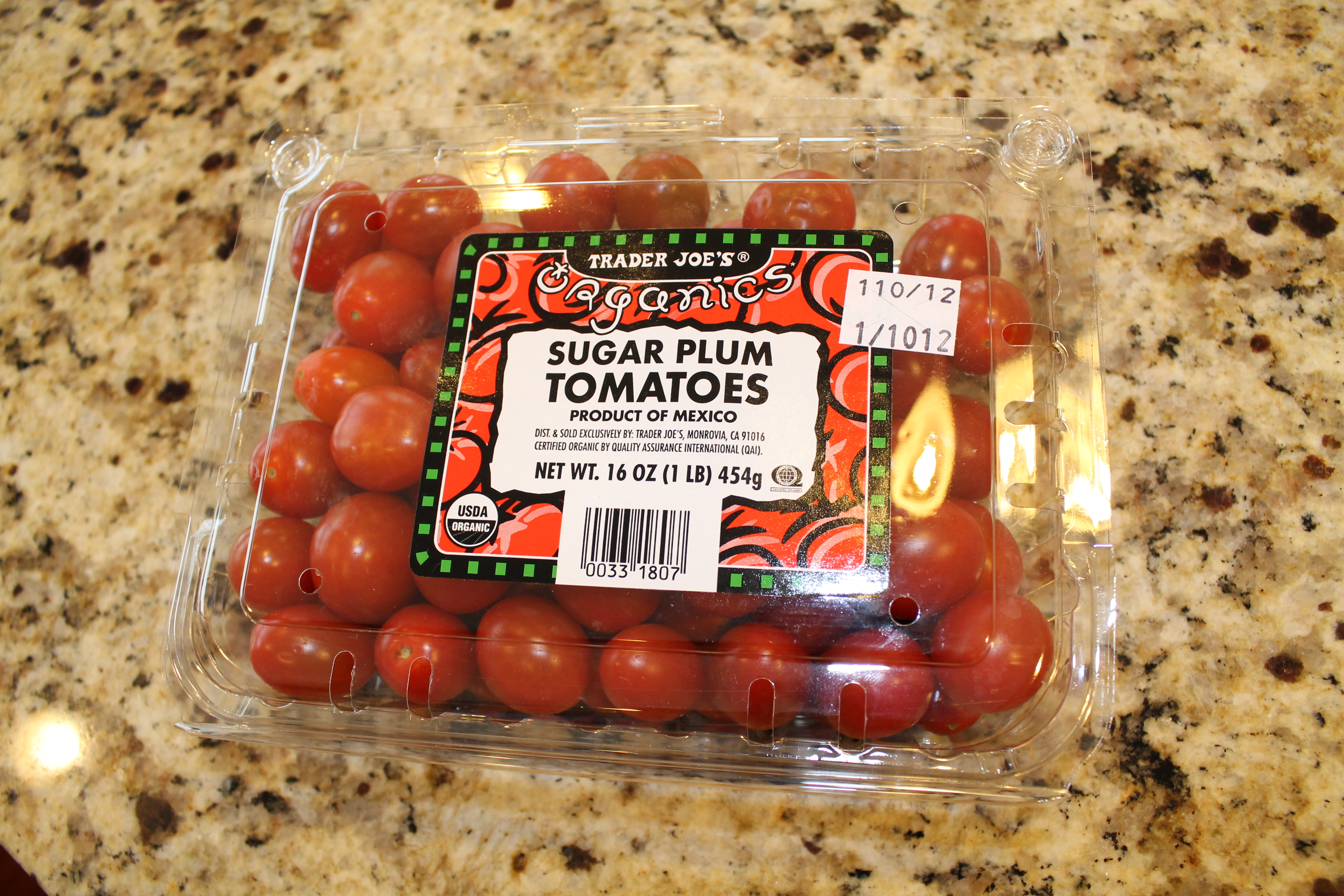 And if I ever invent a colorful, crinkly wrapper for a kale, you readers will be the first to know!  😉
What kind of snacks are your family's favorites for those on-the-go days?
~Mae