Last year I made a big switch in one of my family's staples – our bread.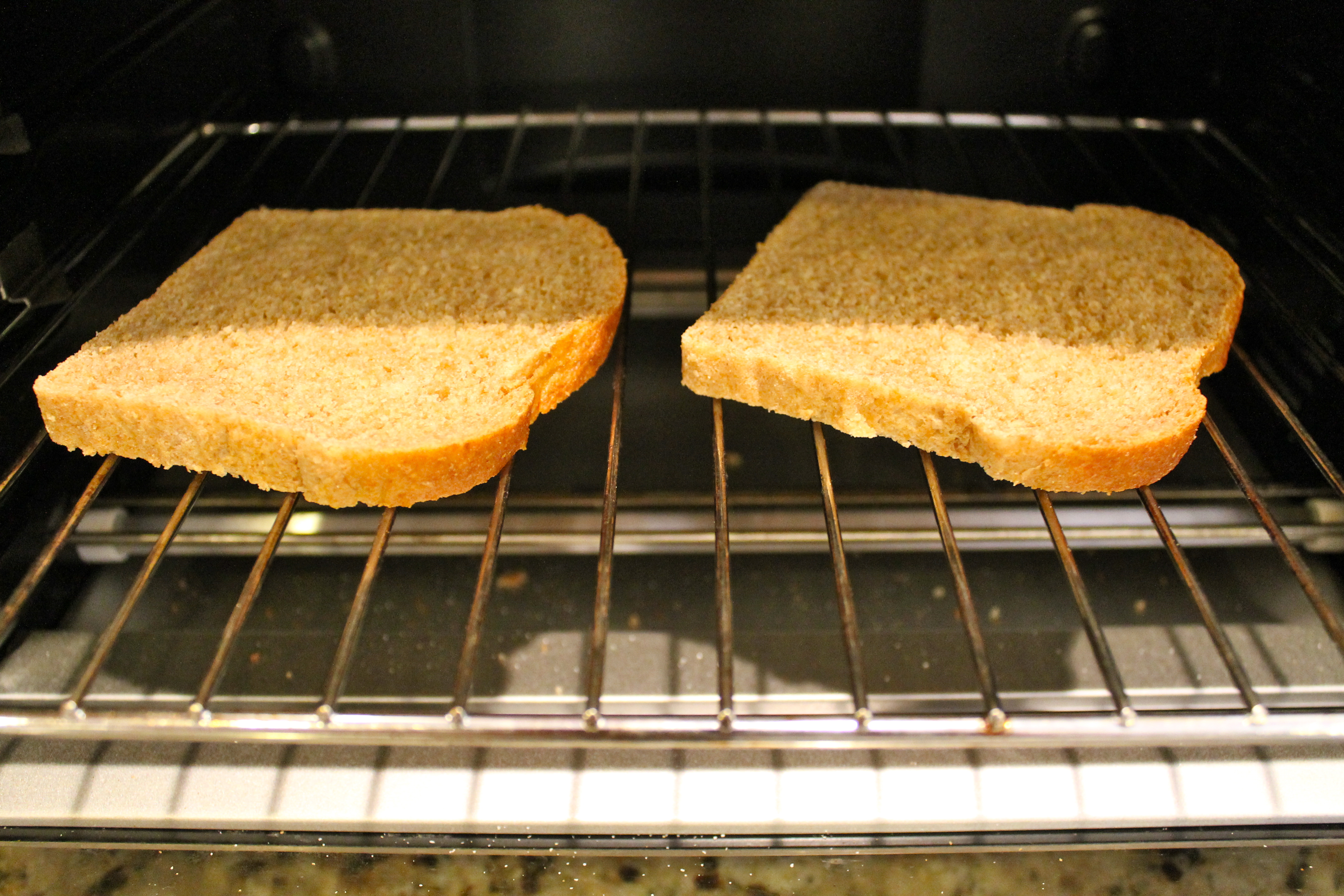 The whole bread thing has been quite a progression.  It really is the perfect example of how all of my family's eating and nutrition has changed so much over the years and also about how we still have so many changes to learn more about and make.
First of all, I grew up on white bread.  I mean, didn't we all?!?!
When my husband and I got married, we didn't really eat bread that often – not because we were on Atkins or anything (trust me – we ate plenty of other refined carbs!), but just because neither one of us was ever a big fan of sandwiches so we rarely needed a loaf of bread in the house.  But on the occasion we did buy some bread from the grocery store, we basically bought the "tan" version of white bread.  I think by then we were both informed enough to know that white bread was not healthy, but we both still wanted that soft texture we were used to and had grown up with.  It was comfortable middle ground, ya know?
At some point after having kids I switched us to what I thought was a better version of that "tan" bread.  And a year or so after that I realized the "healthier tan" bread I had been buying actually had high fructose corn syrup in it (not sure why it took me so long to actually READ THE LABEL – duh!!!), so I switched brands to something better.  While my "better" bread was then free of high fructose corn syrup, it did contain other stuff I don't know anything about and couldn't pronounce.
It was a progression:  white bread – tan, soft bread – tanner, less soft bread – better bread with better ingredients.
Well, I'm not sure what took me so long, but last year I FINALLY made the switch to REAL whole grain bread.  And by real, I mean the kind baked using nothing besides ingredients that are found in a real kitchen and that I know how to pronounce- like 100% whole grain flour, honey, water, salt, eggs, and yeast.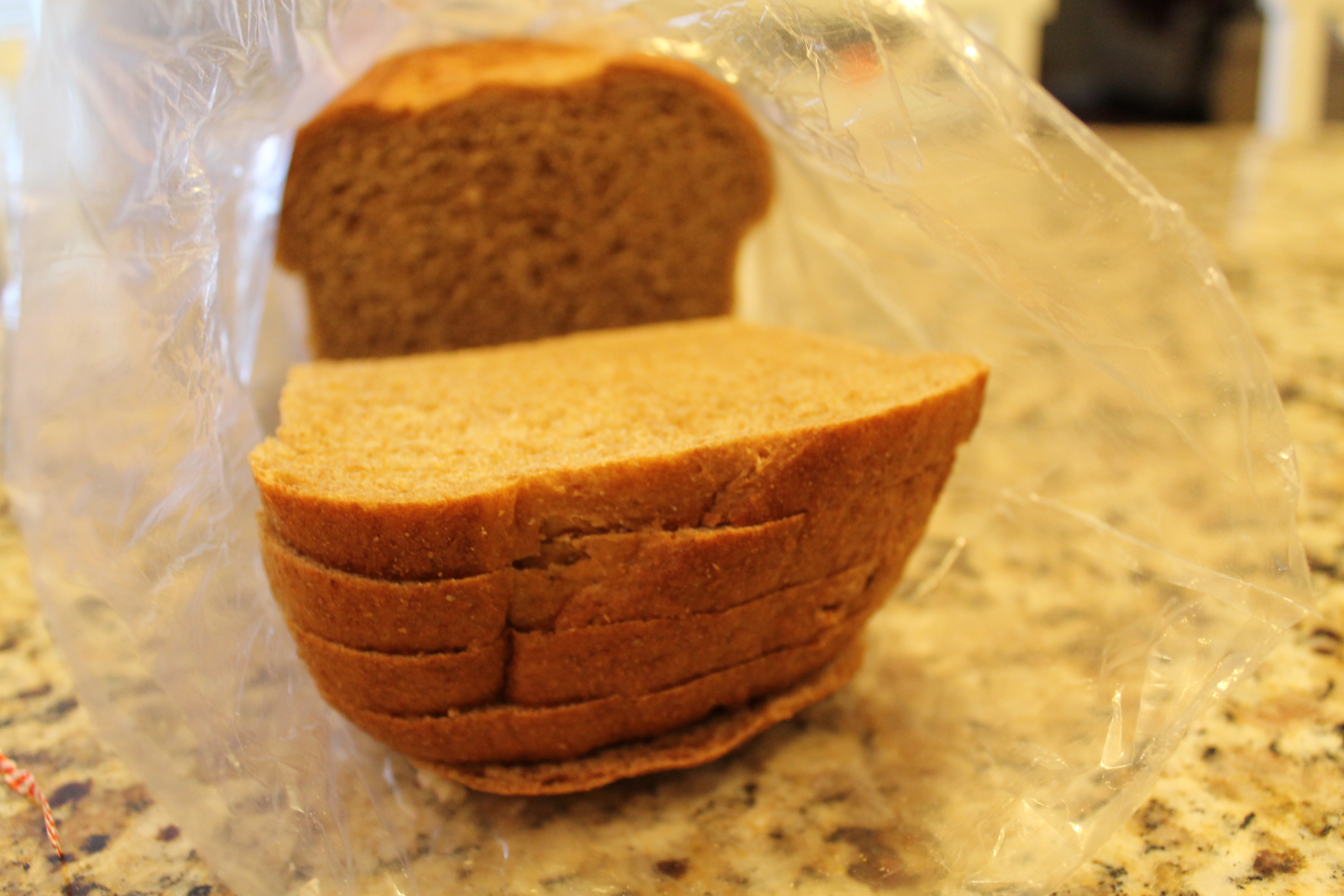 I remember the day I made the switch and I crafted my kids' first peanut butter & jelly sandwiches with the new bread.  I was anticipating a variety of reactions – and none of my predictions were correct.  I expected the kids to look at it funny.  I expected one of them to ask why it looked "different".  I expected someone to announce that they didn't like it.  I was totally prepared for a lot of different scenarios… except for the scenario that played out:  They both sat down and happily ate their PB&J without any fuss at all!  I couldn't believe it!  My son did say something to the effect of, "Got some new bread, huh, Mom?"  and that was the end of it.  I could hardly believe it!  I didn't have to trick.  I didn't have to transition.  They just went with it!  That was one of those moments in motherhood where there were angels singing and rainbows and such.  😉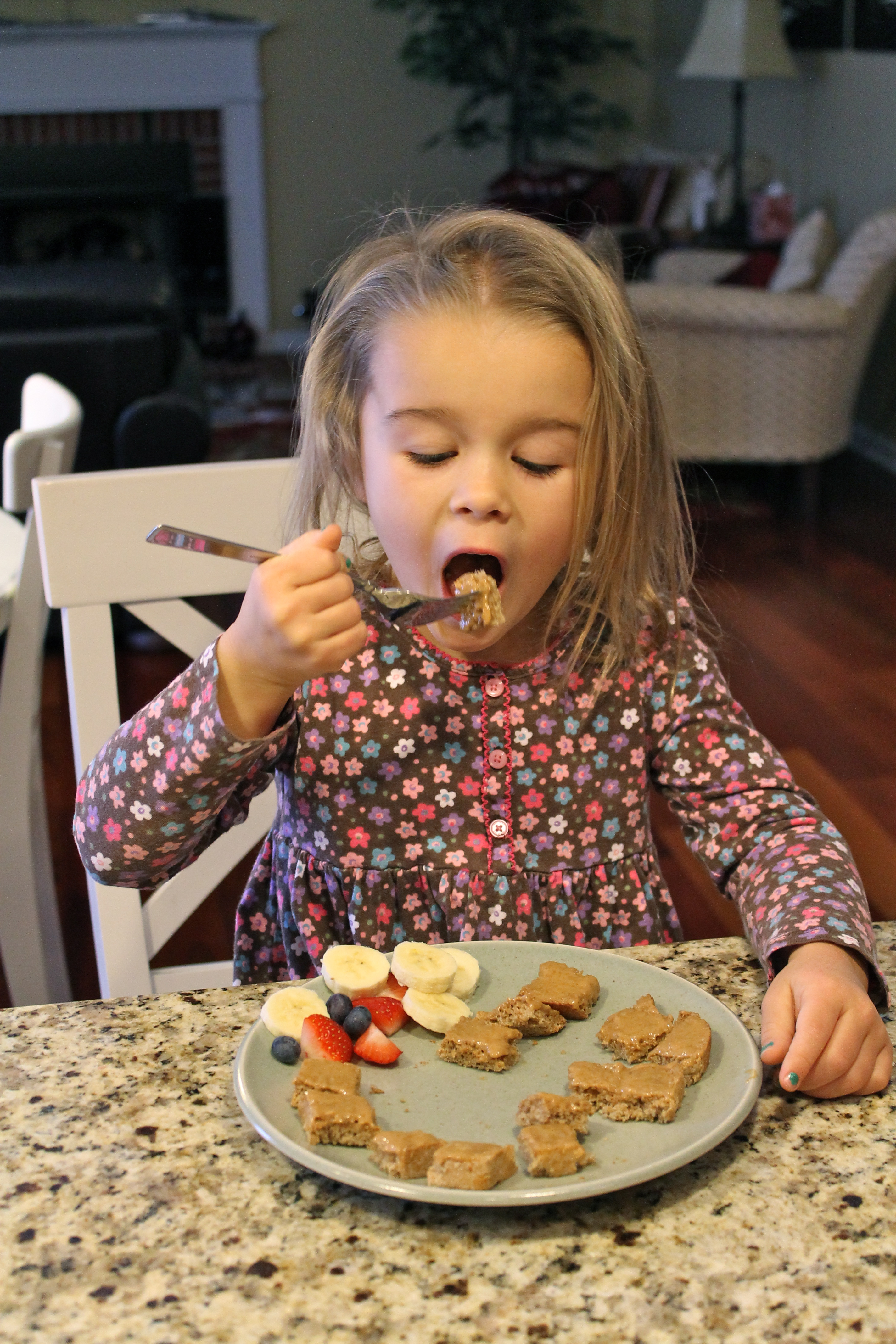 I'm happy to announce that last year we became, and we still are, a whole grain bread family!  Yay!
I've found myself letting my kids eat peanut butter and jelly sandwiches more often.  They just love them, and I feel so good knowing they're eating something so pure now.  (I will share a separate post with you another day about the "stickiness" of my peanut butter transition as well as my major struggle with jellies and jams.)
Here's Bubba having some breakfast:  peanut butter & honey whole grain toast with fruit.
I'm writing this post for all moms out there who are making healthy changes like I am.  I know sometimes it's hard.  Often it is just easier to keep doing what we're doing so as not so have to listen to whining and unhappiness.  BUT – sometimes – change is totally fine with kids!  And we'll never know which changes will be easy and which ones will be challenging unless we try!  So don't be afraid, fellow health-seeking mommas!
It's okay to tell the kids about the changes you are making.  Teach them why, let them in on the "secret plan", and you never know… they just might surprise you!
What healthy changes have you made that have been hardest for your kids to accept?  What healthy changes have been easier than you predicted they would be?