I'm one of "those" people.  You know the the type.  When you enter my home I expect you to take your shoes off.
I do wonder what people REALLY think about this.  I know what some of them think (some think I'm totally annoying, some who do the same at their homes don't even think twice about it), but I really wish I could take some sort of anonymous poll.  It certainly wouldn't change the way I do things, but for some reason I'd be curious to see the results.
Sometimes I wish I were another nationality so I could just say, "Oh, it's part of my Korean culture." or something like that.  It sure would be easier than having to make the verbal request to the people who don't catch the hints when they walk in the door.  Seems pretty obvious to me that if no one else in the home is wearing shoes & there's a special shoe mat with shoes on it right by the door, a person would figure out those nonverbal cues.  But some people don't.  Or they're just hoping to get past it without me having the guts to call them out.  But me being me… well… I'm no wallflower.  I've had stare-downs with a couple of tradesmen coming in to do work (cable guys, etc.) and I don't feel one bit bad about it.  Even my kids will remind a forgetful guest to take their shoes off.  It's so natural for them.
I mean, really, is anyone going to argue FOR keeping shoes on in the house?  Eeew!  You just walked through goose poop, gasoline, and God-only-knows-what-else in the parking lots and streets.  Why would I want that in my house?  (I know there are studies that say similar things about purses, etc.  I'll have to post about my strategies for that another day.  My husband's work bag is a big target for me.)
Since I'm going to be a big, fat meanie and make people take their shoes off all the time, I do have something to try to make them a bit more comfortable.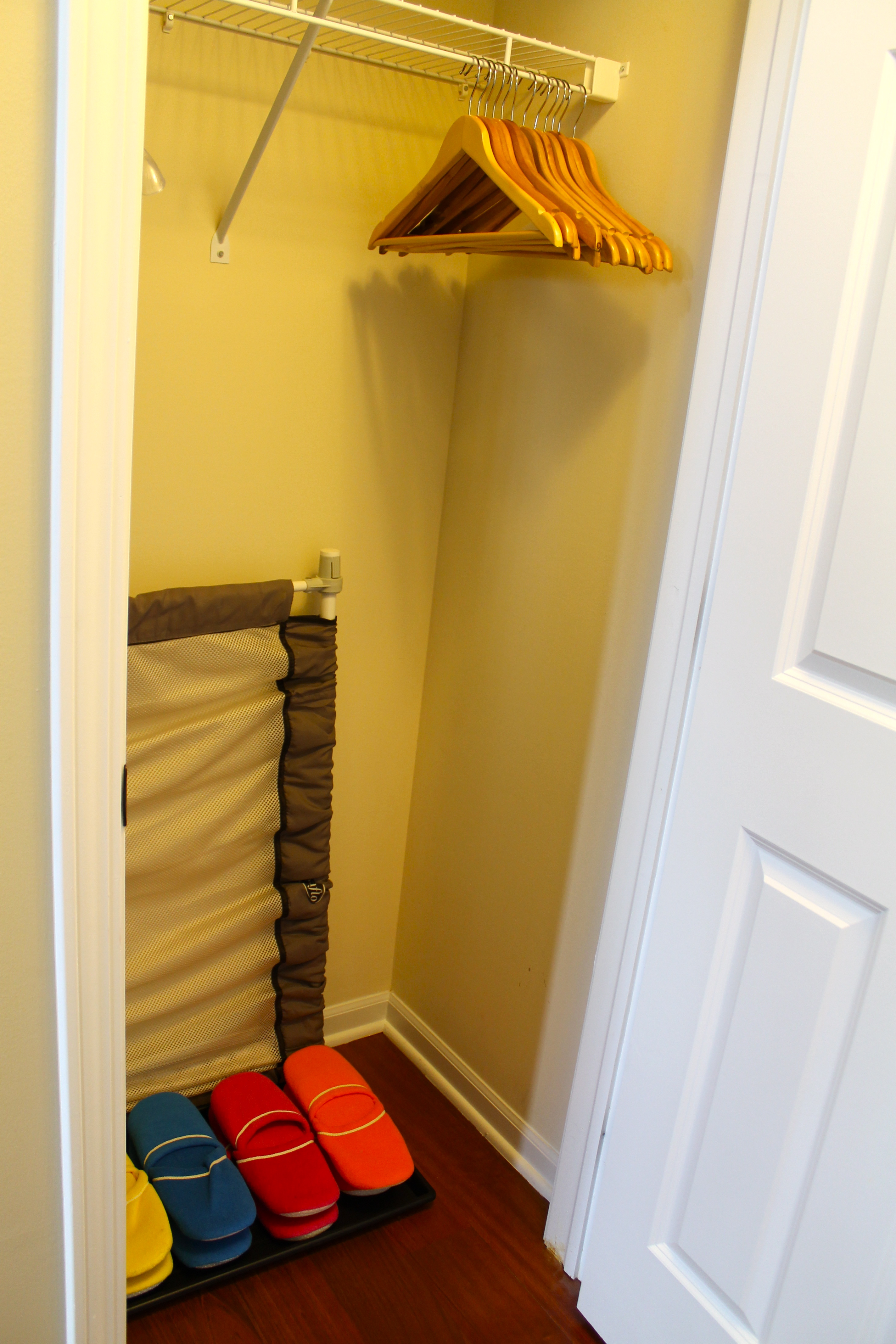 This is our coat closet by our front door.  See those obnoxiously colored objects on the floor?
Slippers!  Guest slippers!
We got these a while back to offer our guests who have cold feet, wore a pair of socks with holes in them that day, are self conscious, are in need of a pedicure, …
They aren't the most beautiful little things, but we didn't want to spend a lot on each pair since they'll be so rarely used, so this is what we ended up with.  I do hope this makes our guests feel more comfortable!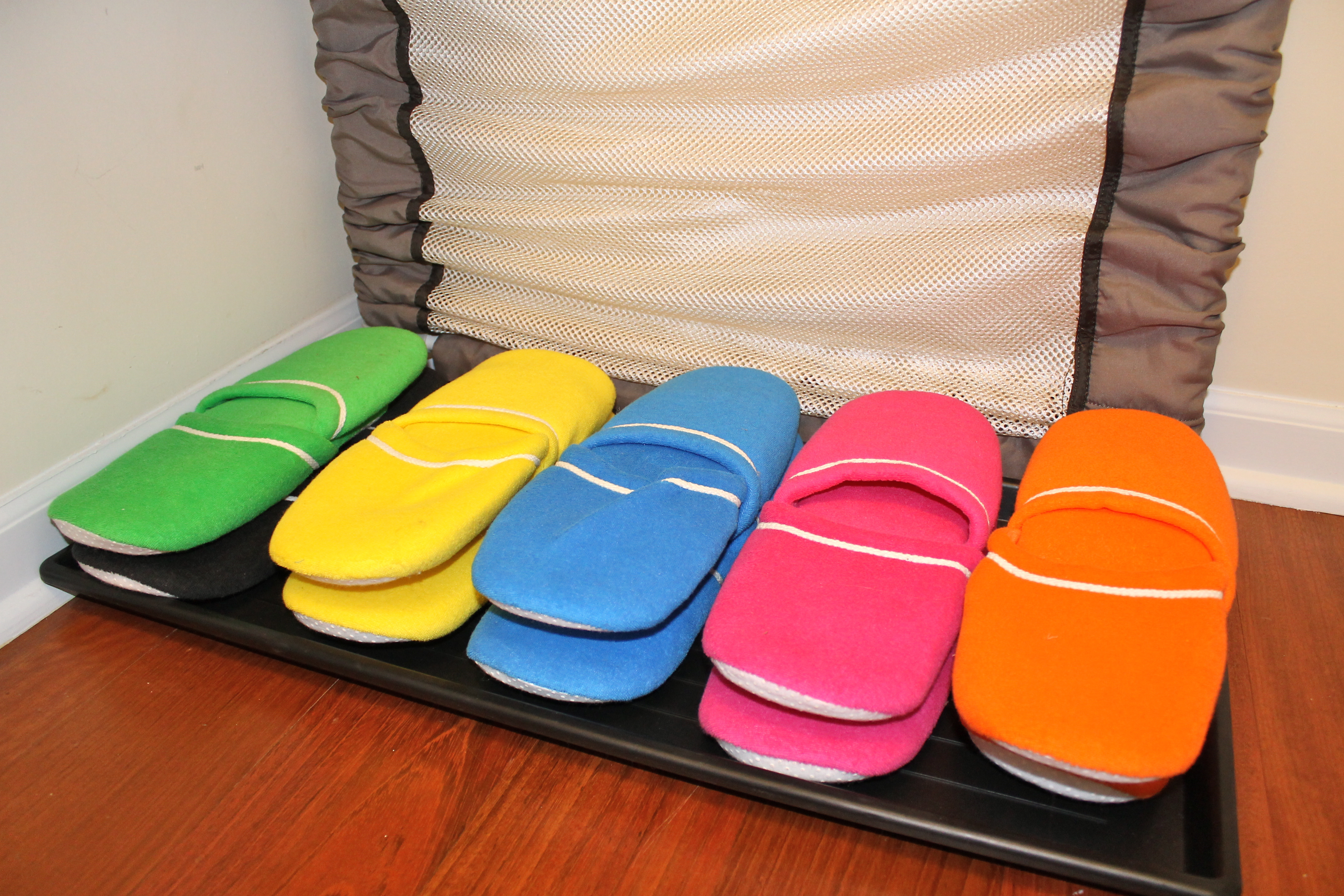 So let's take a little unscientific poll…  What do you think?  Are you a shoes on or shoes off kind of household?  And if you are of the shoes on variety – what do you think about taking your shoes off at others' houses?  I'm curious.