When I came downstairs from my shower on Friday, this is what I found: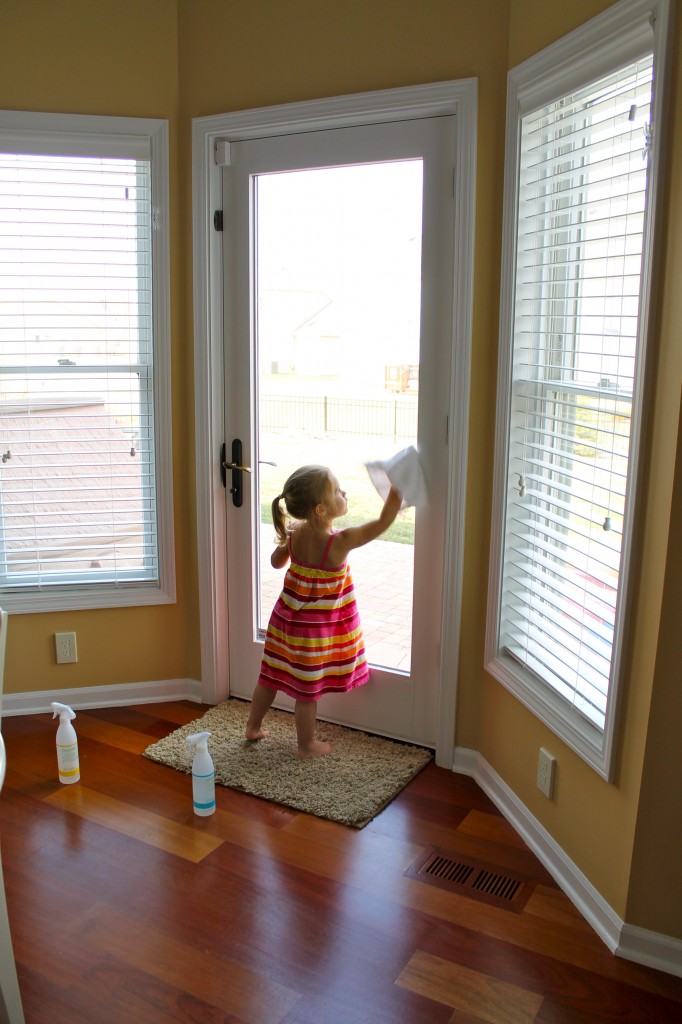 My sweet little Birdie girl was keeping herself busy cleaning the windows.  "Hi, Mommy!  I'm just cleaning the windows for ya.", is what she had to say when I came into the room.  (We had a spring heat wave of sorts here in the midwest last week… thus the sundress in mid-March.)
I discovered she had taken a little chair over the the closet and helped herself to my cleaning supplies.  Miss Independent!  😉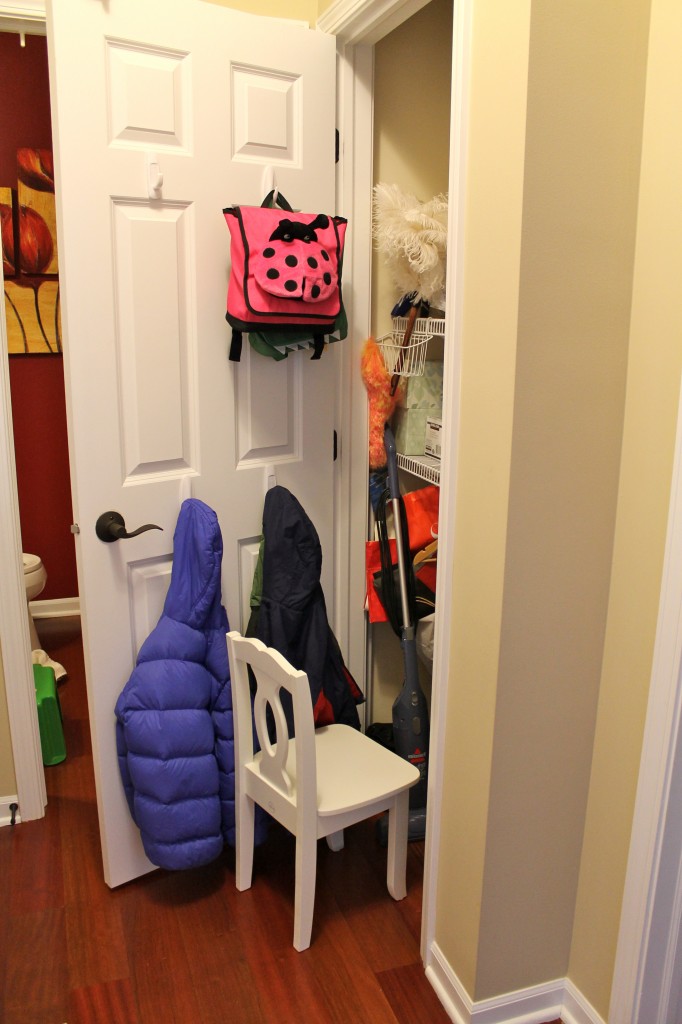 Back in the day, I would have reacted like this:  "No!  Birdie!  That's dangerous, honey!  You can't do that.  Did you get any in your eye?  Did you get any in your mouth?  Oh my gosh, maybe I should call poison control… maybe she sprayed it into her mouth and swallowed it!"  You know, total freak out mode.
But that's not how it went down at all, because I use safe, nontoxic cleaning supplies.  So I didn't have to freak out.  I didn't have to crush the spirit of my little sweetie pie who was just trying to be thoughtful and make her mommy smile.  So I simply said, "Awwwww… Thank you, Birdie!  You are the sweetest!  That was SO kind of you to do that job to help Mommy.  Thank you for being so thoughtful!"  Followed by hugs, kisses,… you can imagine the scene.
I use Shaklee's Basic H2 Organic Cleaning Concentrate.  Super safe, super effective, super cheap.
Basic H2 is just what its title says it is – it's a concentrate.  Which means the bottle of Basic H2 Organic Cleaning Concentrate is a base and is used mixed with water to make safe window cleaner (like what Birdie was using), an all-purpose cleaner (think Formula 409), a degreaser (think harsh chemicals sold at Home Depot), and MANY more uses that will require other posts (such as cleaning floors, mirrors, walls, stainless steel, dusting, spot remover, and big jobs like cleaning out humidifiers, air filters, pressure-washing the house, etc.)
Here's a quick example of what my windows looked like last time I cleaned them.
Before:  (I tried to take the picture using the darkness of my neighbor's house as a good backdrop.  Notice all the whitish smudge marks in the grass & on the roof?)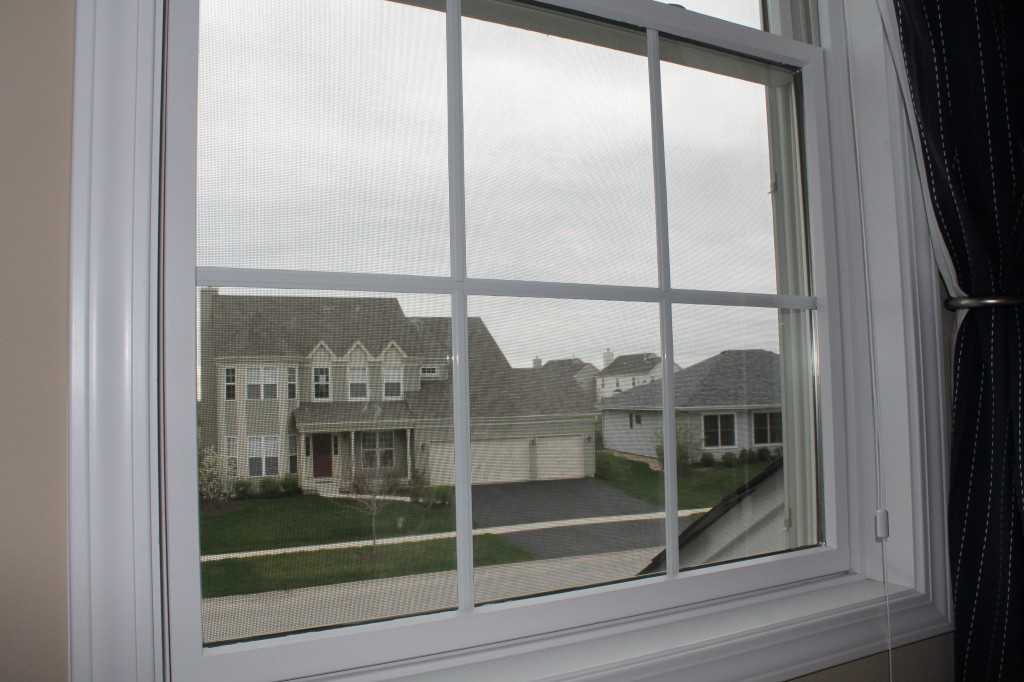 After:  Chrystal clean!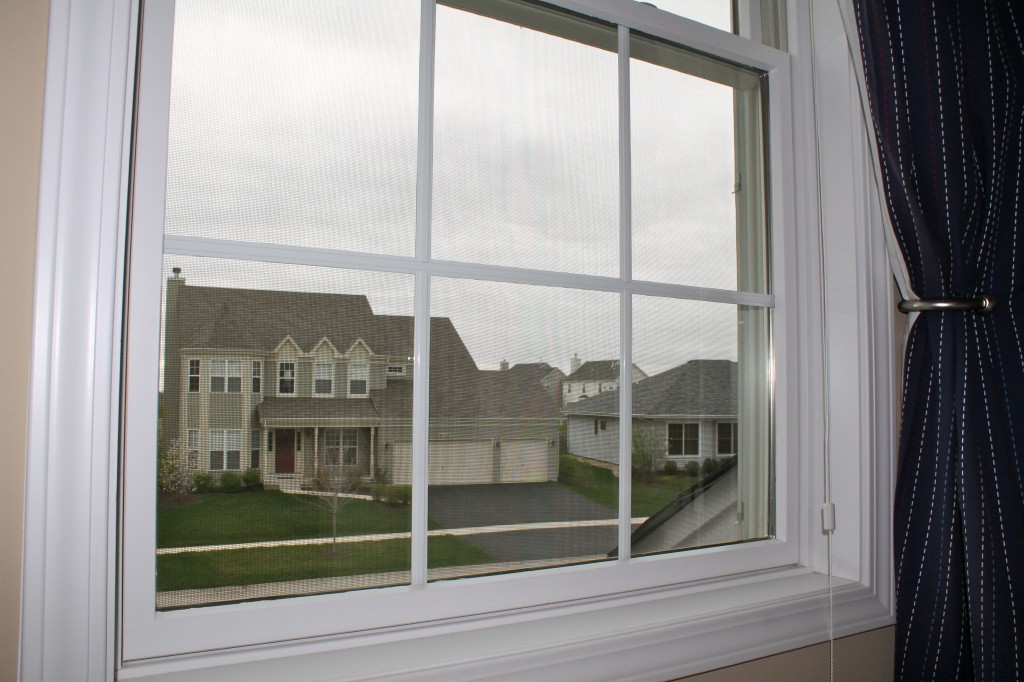 Works like a charm every time!  I seriously think it works better than Windex plus since it has no smell, I don't spend the whole time I'm cleaning windows coughing and shooing the kiddos out of the room… I know it's safe so I invite them to help me out!  Hey, those little ones need to earn their keep, right?!?!  😉
Here's what Birdie was using:  (This whole bottle cost about 3 cents!)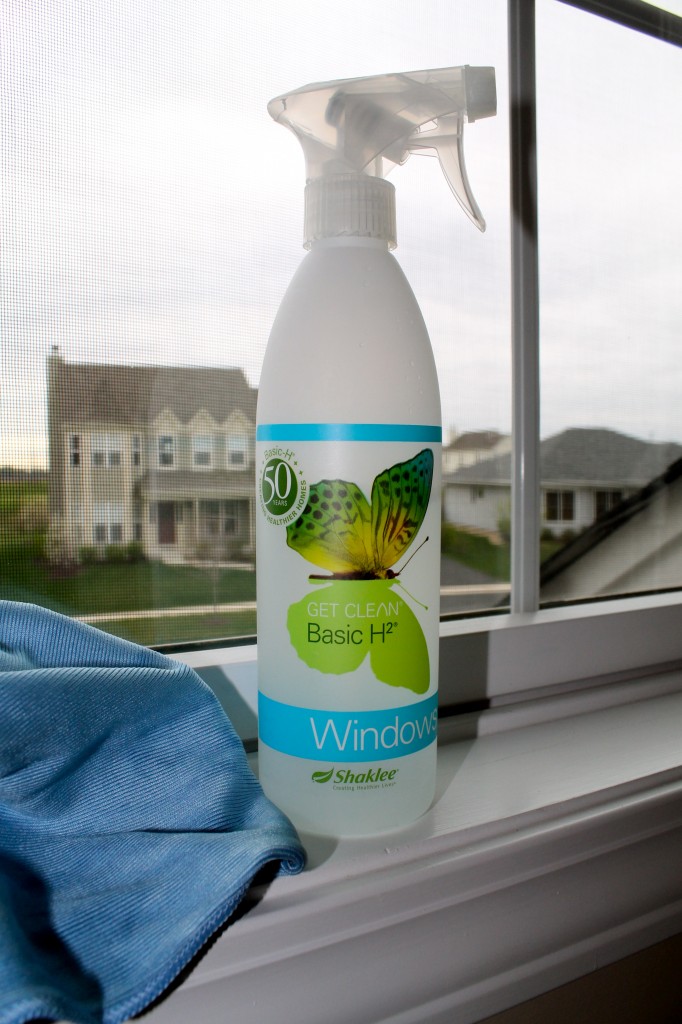 And speaking of Windex, if I used the whole 16 ounce bottle of Basic H2 Organic Cleaning Concentrate to make only window cleaner, I could have made 5,284 bottles of 26 ounce Windex.  WOW!  (But I wouldn't do that because I can use Basic H2 for so many other things and since I only use a drop or so for each cleaner I make from Basic H2, it lasts a LONG time!)  Think about how much money it would cost to buy 5,284 bottles of Windex!  Yikes.
For example:  
For all-purpose cleaning: 
Add 1/4 tsp. of Basic H2 to 16 oz. of water.  (No, that's not a typo.  It really says "teaspoon".)
For windows and mirrors: 
Add 1-2 drops of Basic H2 to 16 oz. of water.   (ONLY DROPS!!!!) 
For degreasing:
Add 1 1/2 tsp. of Basic H2 to 16 oz. of water. For bigger jobs, add 2 oz. to 1 gallon of water.
I love knowing that I'm using cleaners that won't harm my family.  That's the most important thing to me.  Add to that the fact that I'm using cleaners that are EFFECTIVE and CHEAP and I'm one happy momma!
If you are interested in getting started with some Basic H2 Organic Cleaning Concentrate you can check it out in detail by clicking here.
If you're like me and you're feeling like taking the leap to eliminate the toxic cleaners from throughout your home, most people start out with the Get Clean Starter Kit.  (That's what I began with and I fell in love.)  It was a good grouping to start out with because I got to try a little of everything from the Get Clean line:  the Basic H2 from this post, the laundry supplies from a previous post, the dishwashing supplies, etc.  The Get Clean Starter Kit has everything you need to make the equivalent of $3400 worth of other brands of cleaners.  Again, wow!
When you make your first order, it's much cheaper overall if you "join" as a Shaklee "member".  (Think Costco membership, except this one is WAY cheaper and you don't have to renew yearly… the Shaklee membership lasts your whole life!)  The membership fee is only $19.95 (paid once for life) and it gives you 15-25% off any and everything you order through Shaklee forever.  You can start out your membership by following this link.
For those of you on the same path as me (progress, not perfection!) I hope you'll consider making some progress in this area of your life.  I really feel so good about the fact that I made the switch to these household cleaners.  I didn't switch until Bubba was about one, and it bums me out to think about his first year and what kinds of toxins I let him touch (I used to use Pledge on our coffee table, REALLY harsh stuff in our bathrooms, etc.)  Using the safe, nontoxic cleaners from Shaklee is one of the best decisions I've ever made!  (It's way easier than the healthy eating!  Ha ha ha!)  Plus, this makes my trips to Target a lot faster because I get to skip the aisles filled with perfume-y detergents, cleaners, etc.   😉
Have you started using safe, nontoxic cleaners in your home?  Or have you been thinking about making the switch?  I'm curious.
With love,
Mae