On the heels of the last post about how I use non-toxic laundry products, I thought I'd share a little about WHERE I am while I'm using all those products!
Welcome to my laundry room!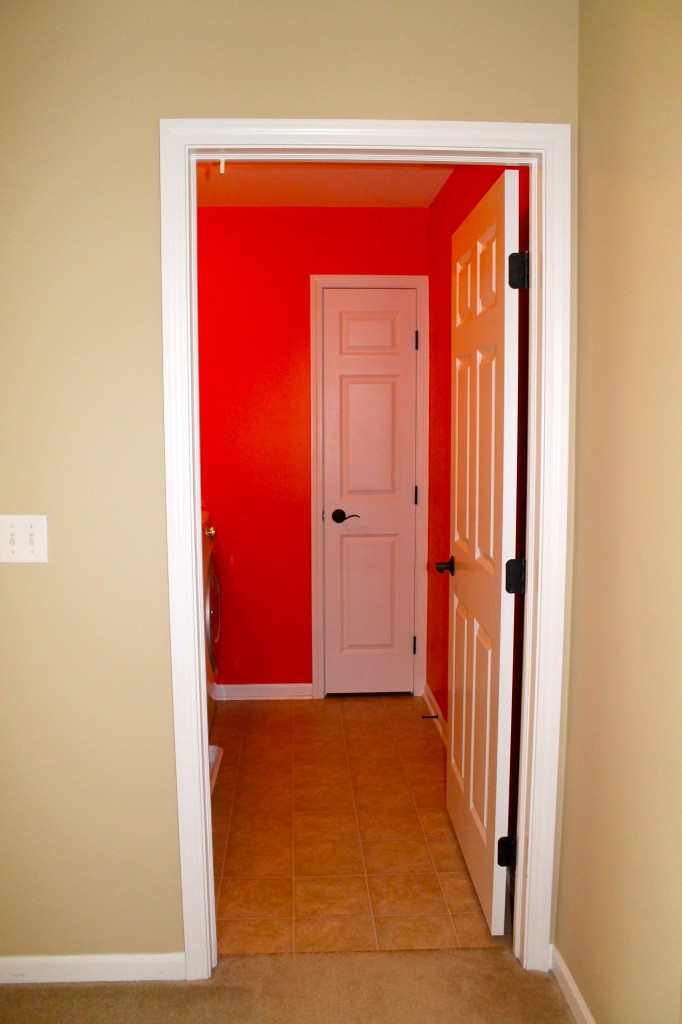 Yes, I painted my laundry room bright orange!  Why?  Well, I figured if I was going to spend that much time in there, it might as well be a room that makes me feel energized and cheerful!  I'm not afraid of color.  Obviously.  😉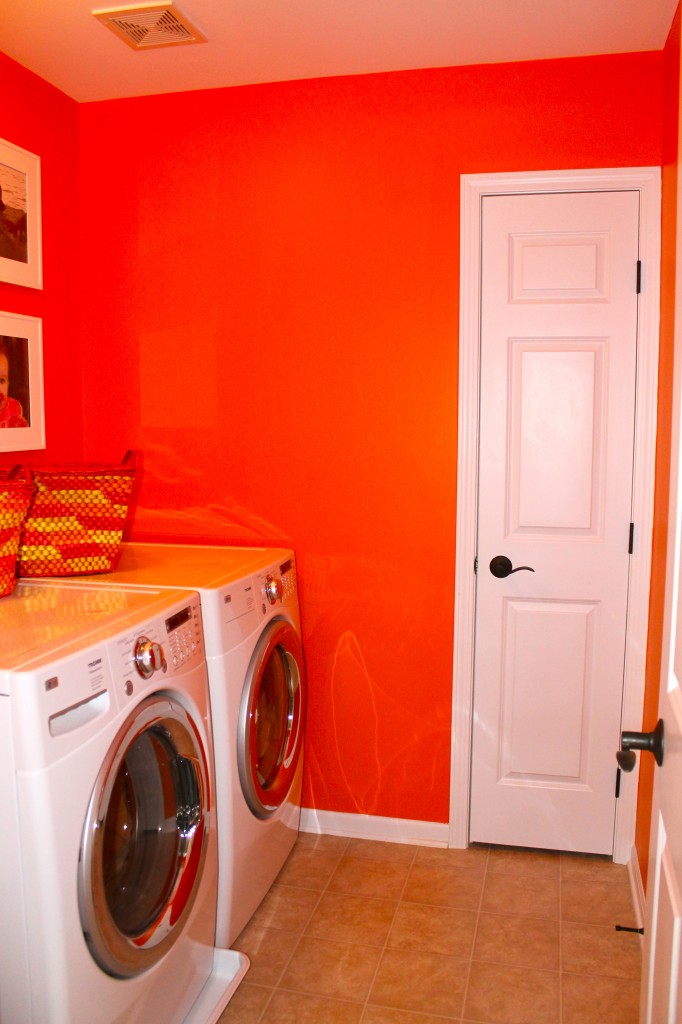 Below you can see I bought some little baskets.  I use them for two purposes.  The first is to cover up the hoses and water pipes, etc. that are in the wall directly behind the washer.  That stuff is just an eye sore, so these baskets camouflage it all nicely.  The baskets' second purpose is to hold all the socks that come out of the dryer without a match until their partner shows up.  It's a mystery as to how this happens all the time, but it does.  With these baskets I have an easy and cute way of holding the sock waiting for its twin.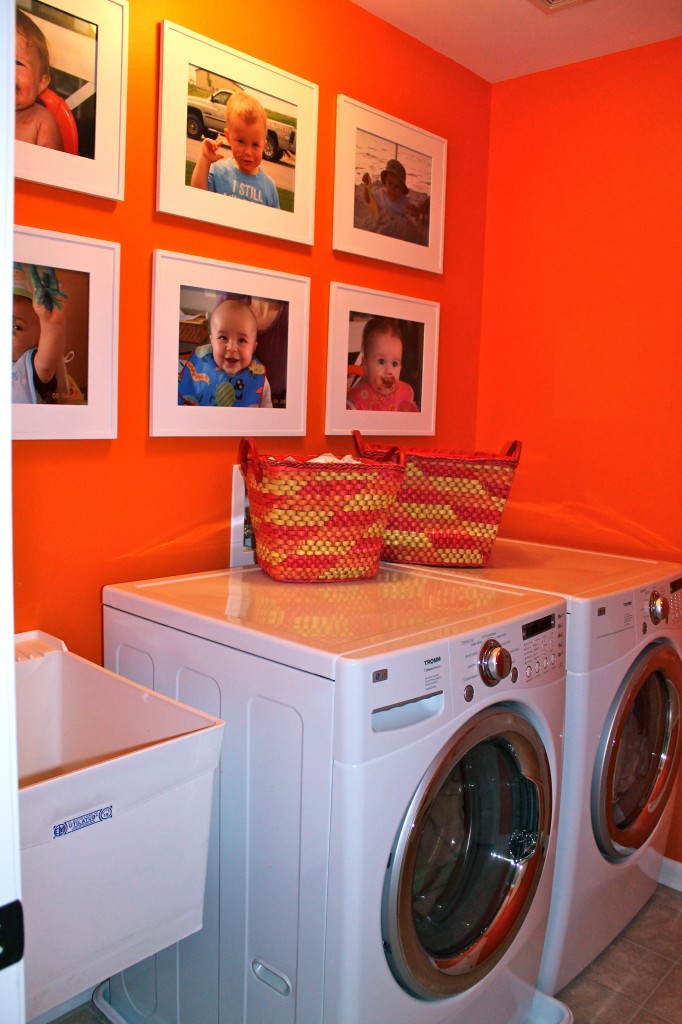 In the next picture, you can see what I really wanted the point of this post to be.  An inexpensive, easy way to decorate the laundry room.  I use what I call "messy pictures".  (Get it?  Messy pictures… because it's a room where messy things go to get clean!)  I took a few photos of my kids during some messy times, had them enlarged, and put them in some inexpensive frames to hang on the wall.  Voila!  Instant decor that makes me smile while I fold!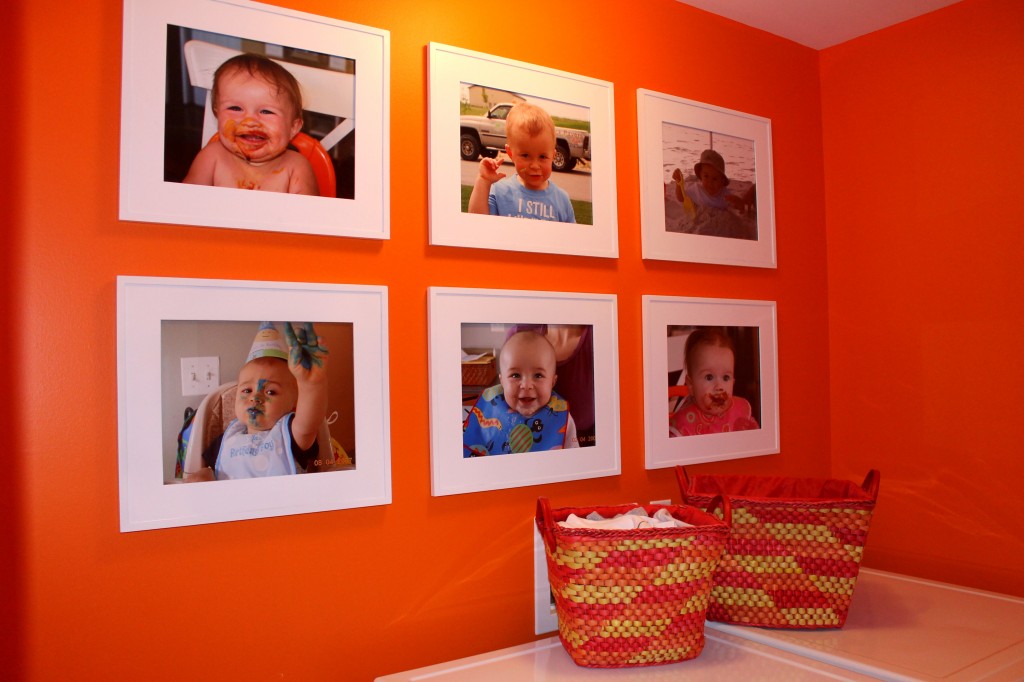 I used pictures from when Bubba & Birdie were infants just learning to eat, from the first birthday smash cake, from getting dirty at the beach, and one with finger paint that was on Bubba's face.  It was fun to pick them out.  And they really do make me smile when I see their little faces up there!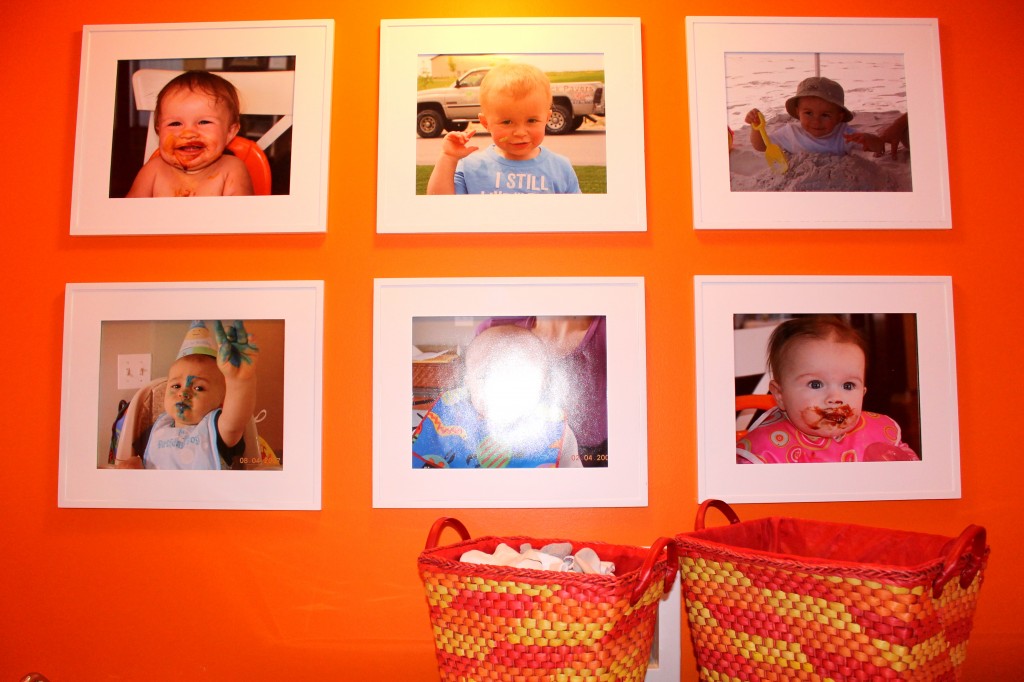 So that's my idea for decorating my laundry room!  If you're looking for a way to lift your mood while you do your family's laundry, I'd highly recommend some funny photos of your kids on the wall.  Works wonders for me!
Before you go, please "like" the Bring Mae Flowers Facebook page so you'll be updated on future posts!
With love,
Mae