A few days ago I wrote about my struggle with the spectrum of peanut butters and how my taste buds just don't enjoy a one-ingredient peanut butter, no matter how I try.
Today I want to share with you a little trick that makes mixing all those natural butters much easier.  (You know how all the natural nut butters have the layer of oil on top that has to be mixed in?  It's always so tricky to do!  So messy.  So frustrating.  Anyone else think so?)
This little trick is very simple.  Get out your handheld mixer, put in ONLY ONE of the mixing attachments, and very, very slowly insert it into the jar of peanut butter.  Give it a gentle stir with just your hand for a few moments.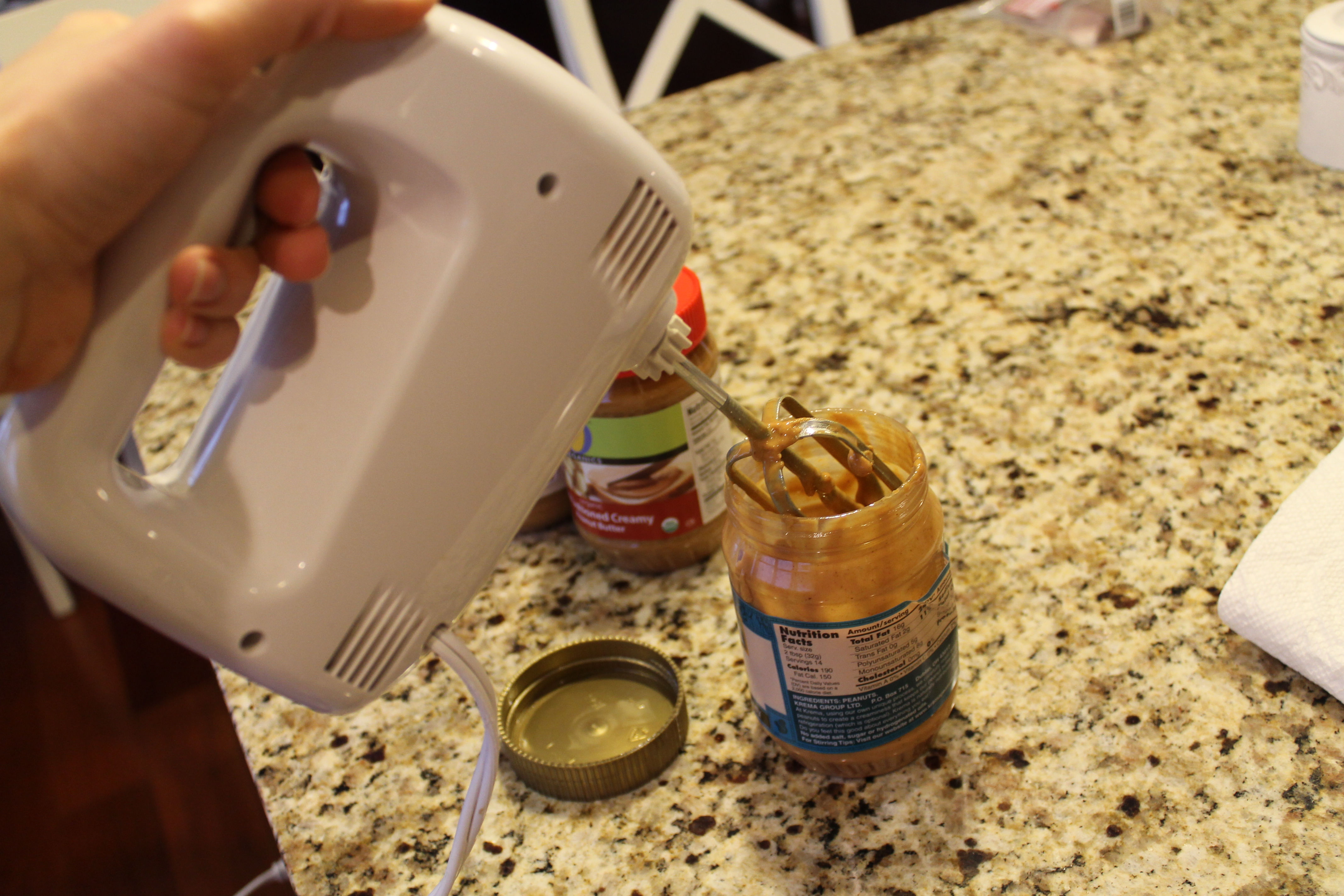 Then turn the power on the lowest setting.  Let the mixer do all the work for you!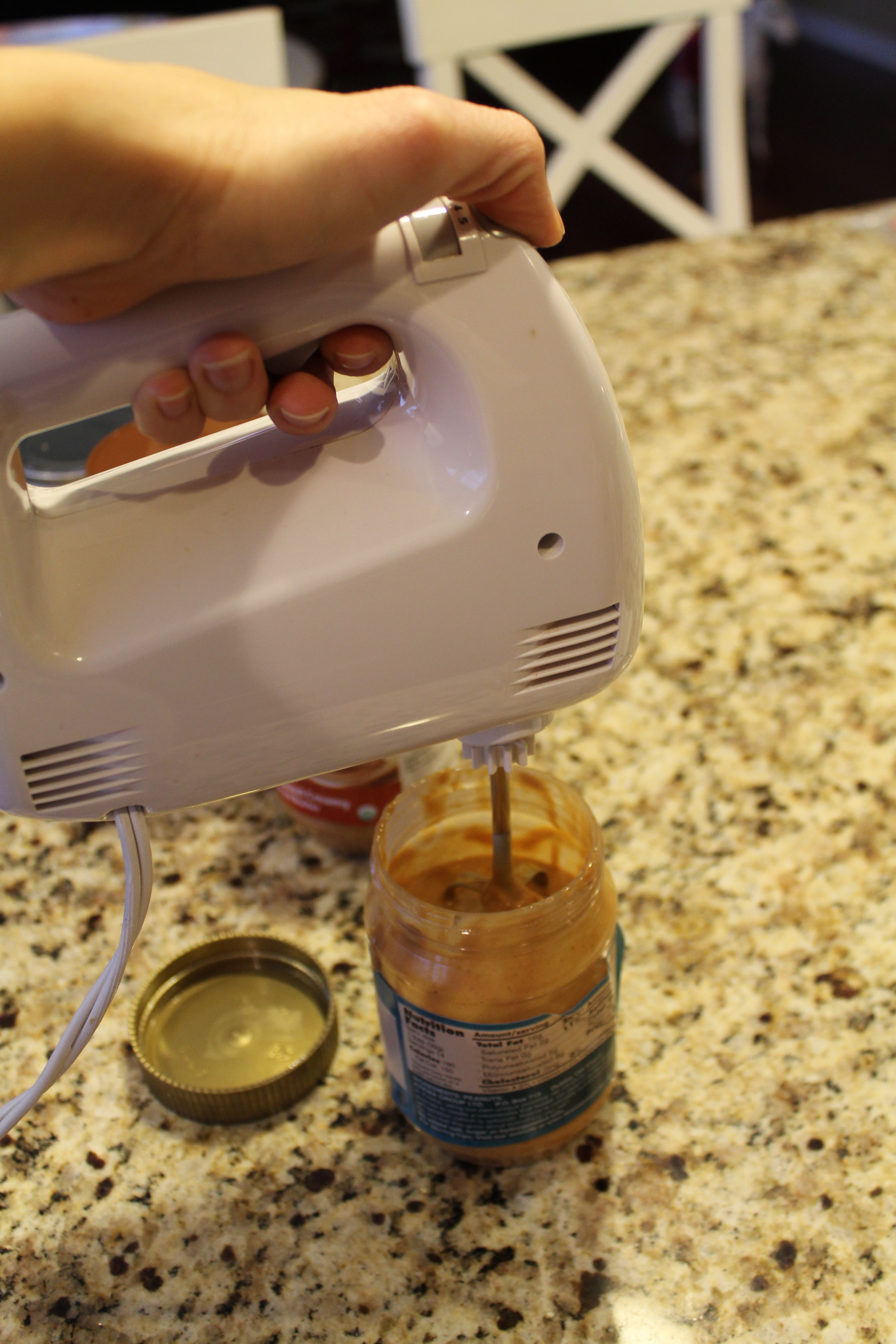 It's so easy!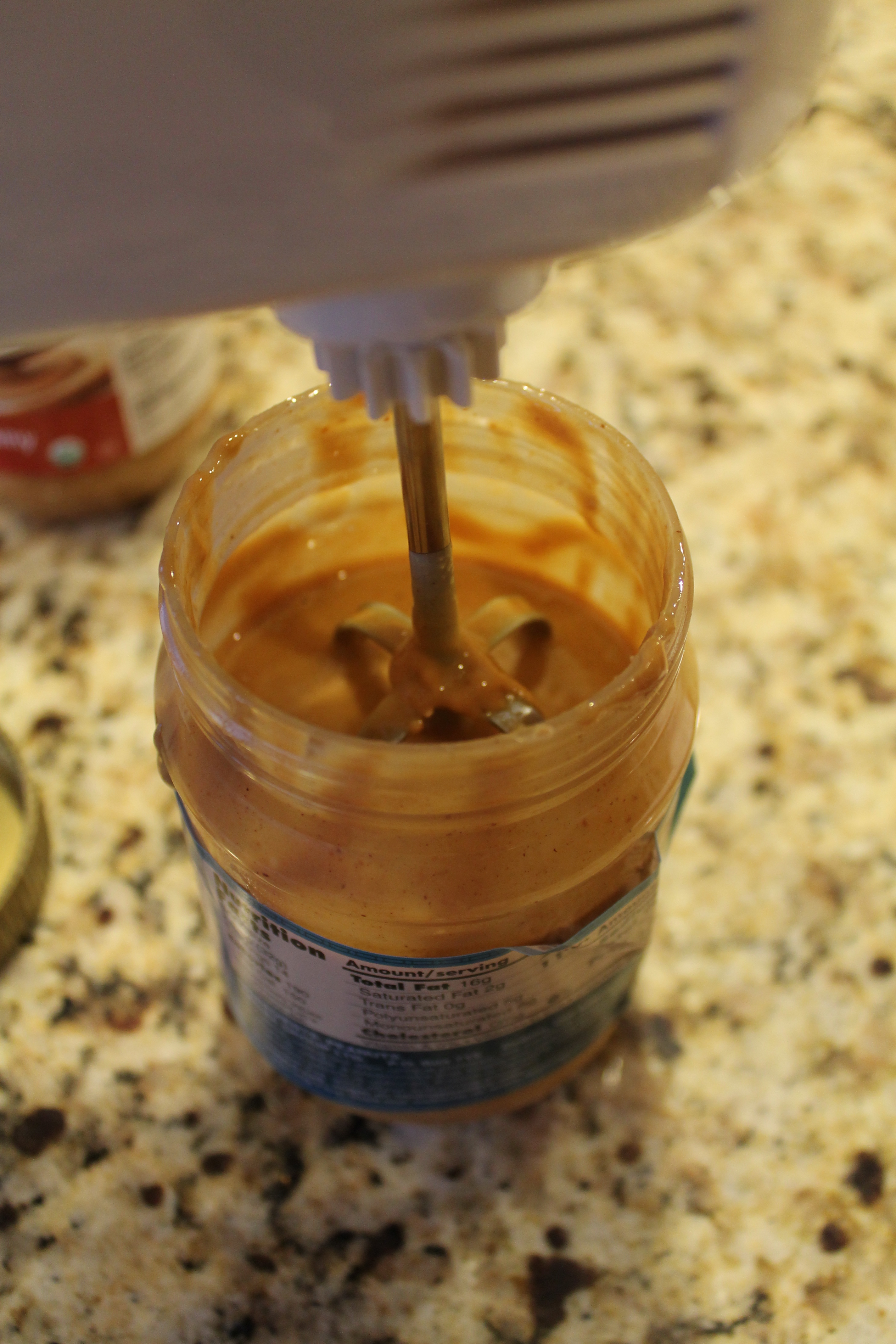 There you have it!  A quick way to stir your natural nut butters into perfectly smooth yumminess!
Don't forget to "like" the Bring Mae Flowers Facebook page so you'll be sure to see notices of future posts!
Also, if you enjoy clever little tricks like this one, check out my board on Pinterest that I so un-cleverly titled, "Clever".  I love knowing handy little tricks for everyday things and my "Clever" Pinterest board has some really good ones!  (My favorite little tip on my clever board is the tin foil one… go check it out!  I probably use that trick at least once a week in my kitchen now!)
See you next time!