Happy Friday! It's time for another Mae's Favorite Things Friday post!
Today's post highlights one of my favorite things – a butter crock! We use real organic butter around here – and a lot of it, it seems- and I'm a sucker for having soft butter on those occasions where it just must be easily spreadable. There's nothing more irritating than having cold, hard butter ripping the bread, pancakes, etc you are trying to spread it on. It just ruins the experience. I used to put a tablespoon or two into a dish and microwave it on 50% power for a few seconds to soften it up a bit, but even that didn't work all that well… some parts would inevitably be melted to a liquid, while other parts were still hard. It was annoying.
But the butter situation in my life has been completely transformed by this: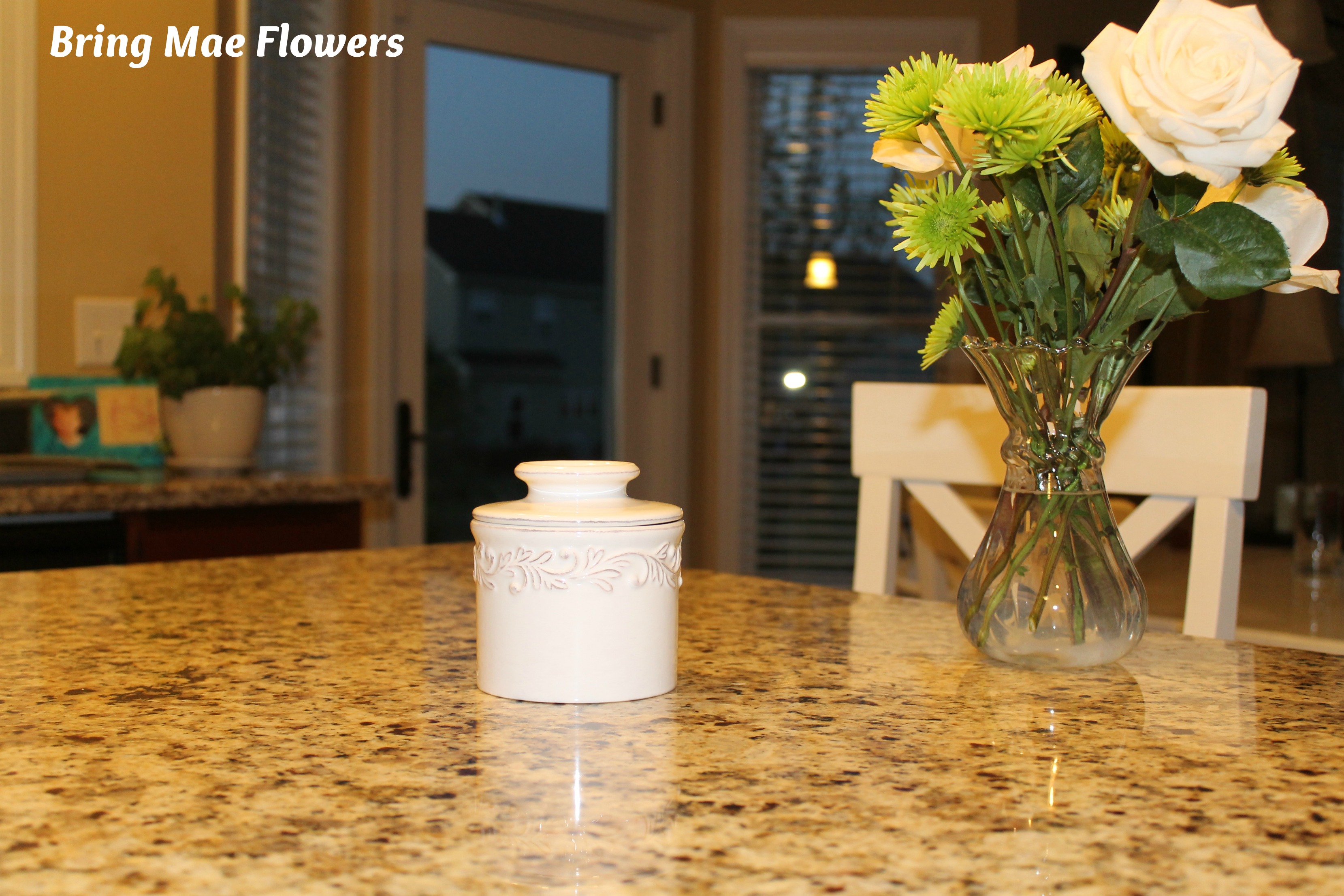 See that cute little white ceramic thing on my counter?  It's a butter crock.  Here's a closer look so you can see how it works.  It has two pieces, a "bowl" and a "lid" that fit together.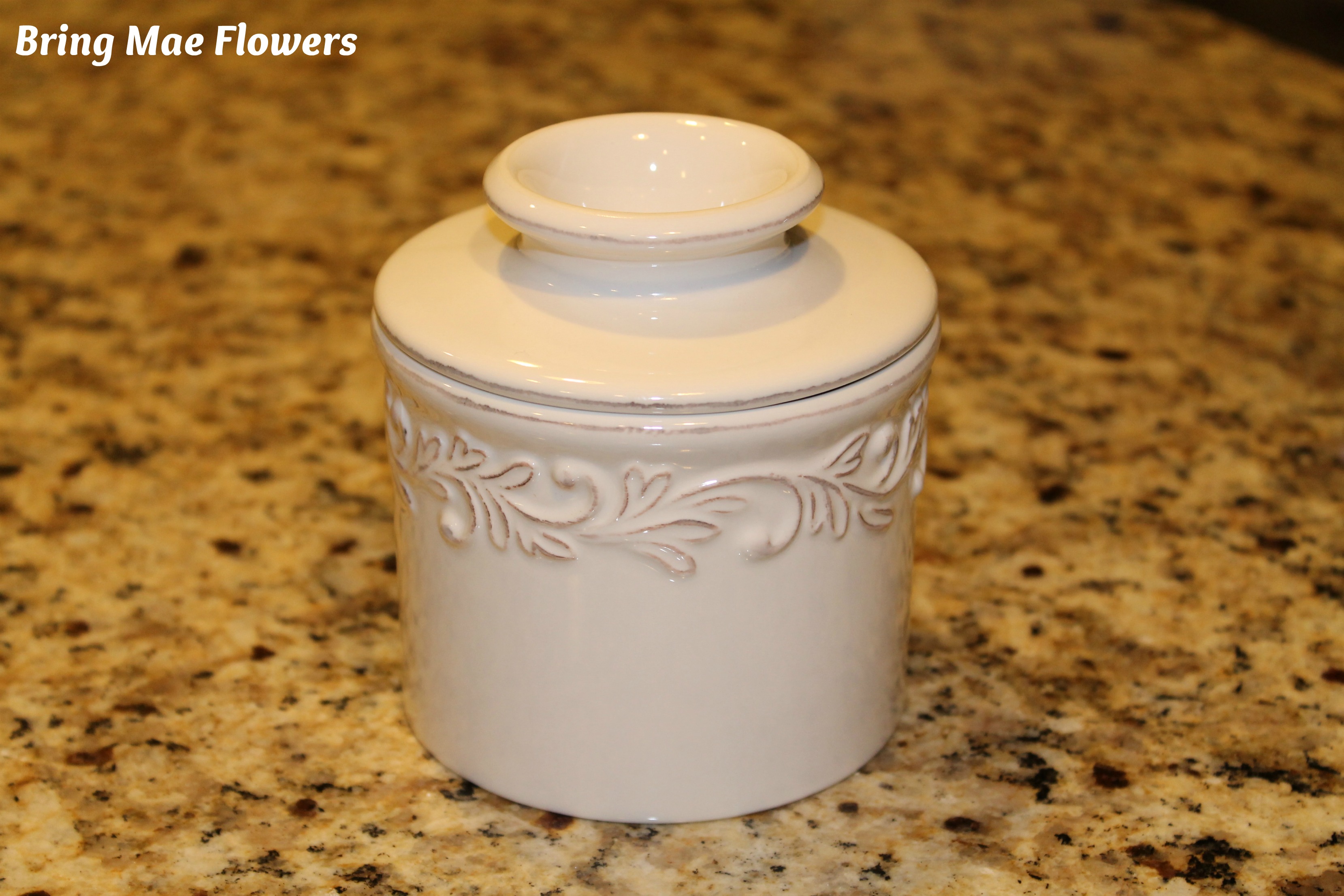 Inside the bowl portion of the crock sits about a third of a cup of cold water, which gets freshened up every other day or so.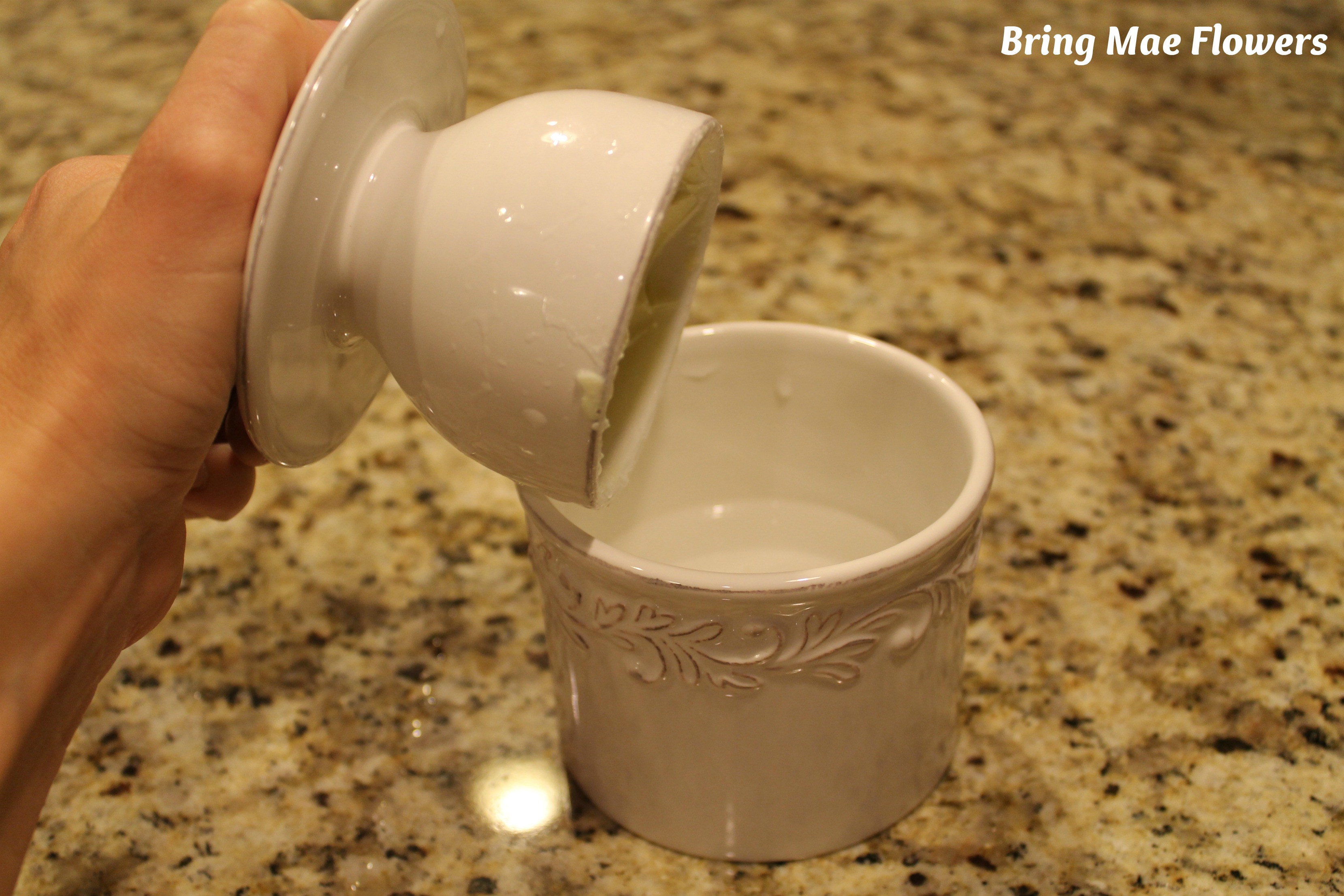 Inside the lid portion of the crock fits a stick of butter.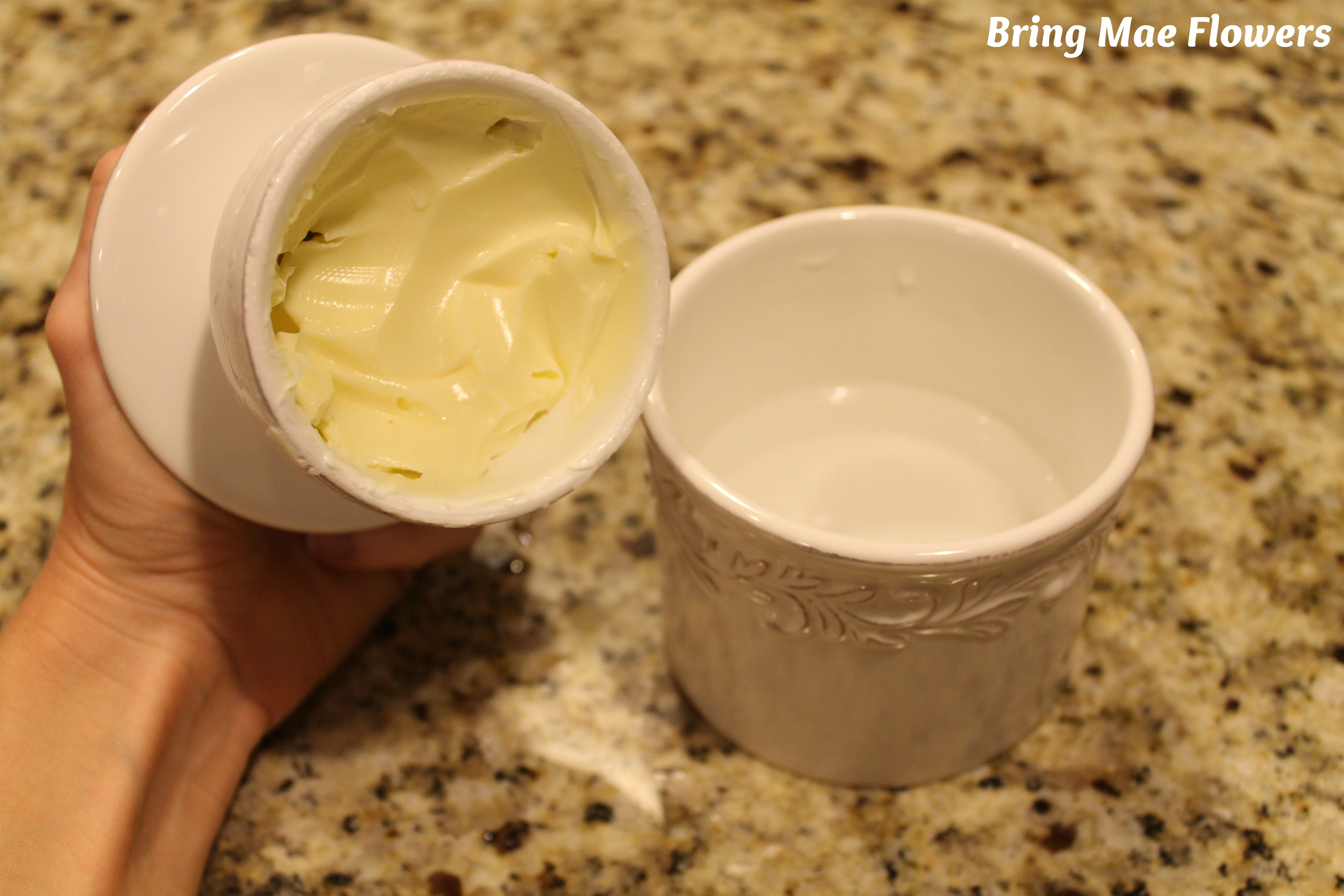 When you put the lid back onto the bowl, the water makes an airtight seal around the butter, keeping it fresh, yet soft.  Brilliant.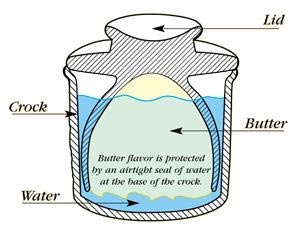 (**Credit given for diagram to the Butter Bell Crock website.  If you click on the diagram itself you will be directly linked to the source of this diagram.**)
Butter crocks like this are sold at craft fairs and even Williams-Sonoma has some (but I didn't like their color options) so I ordered mine online.  Click here if you'd like to take a look at the site I ordered mine from.  The total with tax was about $30.  I'm even considering giving it to a few people in my life as a gift now that I know how wonderful it is!
So there you have this week's Mae's Favorite Thing!  What do you think?  Do you already have a butter crock?
Don't forget to click here to visit the Bring Mae Flowers Facebook page and "like" the page  itself so you can stay in the loop with all future Favorite Things posts and more!
Have a great weekend,
Mae