Hi All,
Just a quick, uninspired post to share with you about what happened to me on Friday.
A little background:  I hired a new cleaning lady.  The cleaning service we had for years was super duper awesome but they were also super duper expensive.  So, I'm trying out something new in the realm of cleaning professionals.  (And before some of you roll your eyes about hiring a cleaning lady, let me just say that it actually isn't as expensive/extravagant as you might think when you look into it… AND it is seriously the best money I think we spend as a family because a clean house makes this momma VERY happy and if I can take a break from it two days a month and spend that bonus time focusing on being with my kiddos even more, that is worth every dime!)  *Also – I'm not sure I have many male readers, but if you are a married man reading this post I have a piece of advice for you:  Hire a cleaning service for your wife, wrap it up as a certificate or something, put it under the tree… it will be your wife's favorite Christmas gift ever!  EVER!  You can thank me later… just do it.)
Anyway, this new lady is really sweet and I'm hoping it will work out.  We shall see.  She's a native Spanish speaker who speaks broken English and I'm a native English speaker who speaks very, very broken Spanish.
What happened on Friday that I wanted to share with you though has to do with the awesome Get Clean nontoxic cleaning supplies I've been telling you about.  (Remember when I posted about how Oprah loves Shaklee's Get Clean line, how I adore the nontoxic dishwashing powder, how my little Birdie loves to sparkle up the windows with that spray, how Shaklee is environmentally friendly, how I changed to nontoxic laundry detergent, etc.)   I shared with the new cleaning lady all about how the Get Clean products work.  I'm not sure she was all that excited about using something "new" that wasn't a normal brand like Windex, Scrubbing Bubbles, etc.  (At this point, I did not tell her that I am a distributor for Shaklee.  I just wanted to see what would happen, I guess.)  And so it began.  She literally cleaned one of my bathrooms and came to me and was freaking out about how much she loved the All-Purpose spray, the Windows & Mirror spray, and the Scour Off Heavy Duty paste.  It was so funny!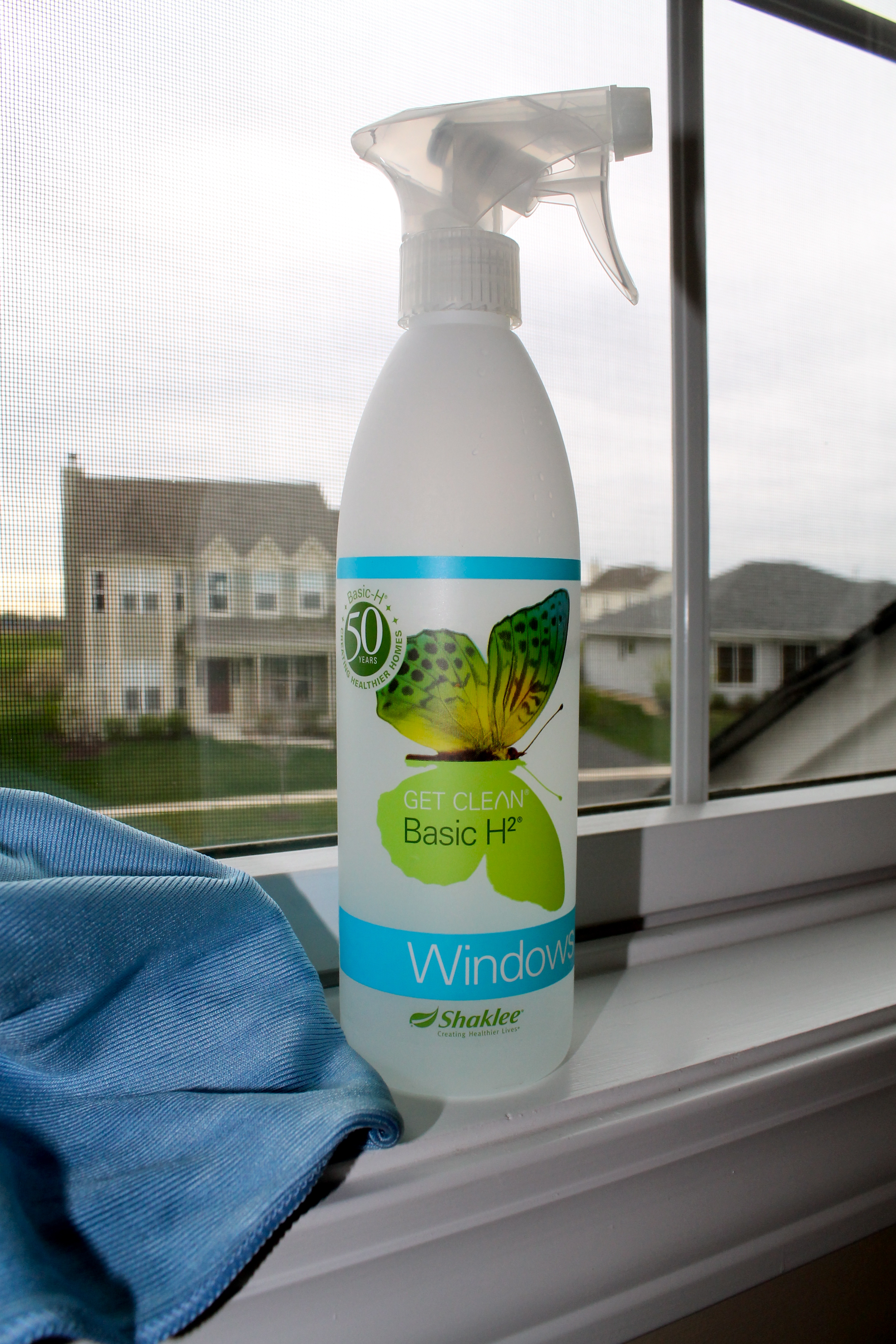 Then about fifteen minutes later she came to me and was telling me about how she has a friend who is also a cleaning professional and because of all the years of daily use of cleaning products with chemicals in them, this friend of hers now has bad asthma and allergies.  She was like, "I'm going to tell her to stop using all that garbage and to switch to this stuff!"  Again, she was cracking me up because she was so passionate about it!
And about five other times I heard her saying, "buen producto, buen producto"… which in my very, very broken translating abilities I *think* translates to "great product" or something like that.
What I took from the situation was this:  this woman cleans at least one entire house per day… if she not only likes the Get Clean line because of the fact that she isn't coughing and inhaling chemicals for hours each day, but she also thinks the products actually work and make her job easier, that is HUGE!  Right??  I mean, I know I like them and I think they work great, but I also know I only clean my own house with them.  It really felt good to have a little confirmation from someone who does this in other homes on a daily basis.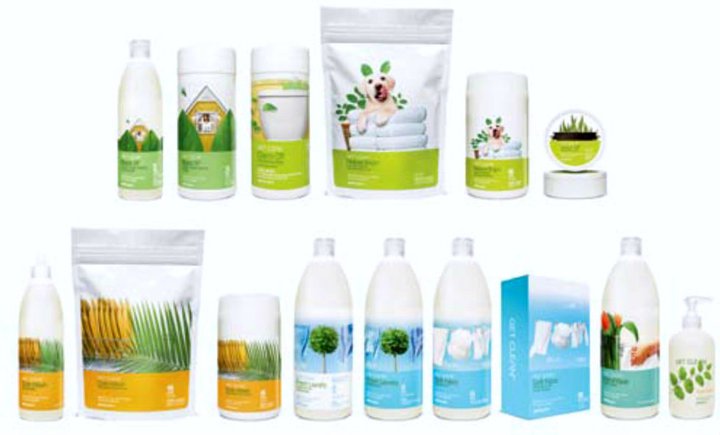 If you haven't made the switch to Shaklee's nontoxic Get Clean line yet, I hope you'll think about it.  Get those chemicals out of your home!  You don't need them and you will NOT miss them!  I made the switch almost 6 years ago for the sake of my children, but I never really thought much about how it was helping me, too.  It makes me feel like a good Momma to know that I don't have to worry about what I'm using… I know it's safe.  Bonus that it's cheap and it works great, too!
If you want to check out the Get Clean supplies, you can find them by clicking here.  If you are a newbie to the Get Clean line, I would recommend starting with these 3 purchases:
1.  The Fragrance-free Get Clean Starter Kit
2.  The Scour Off Heavy Duty Paste
3.  Basic-G Concentrated Germicide (and a spray bottle!)
Do you want to make the switch?  Have you already made the switch?  If so, what do you like about it?
Have a good day,
Mae